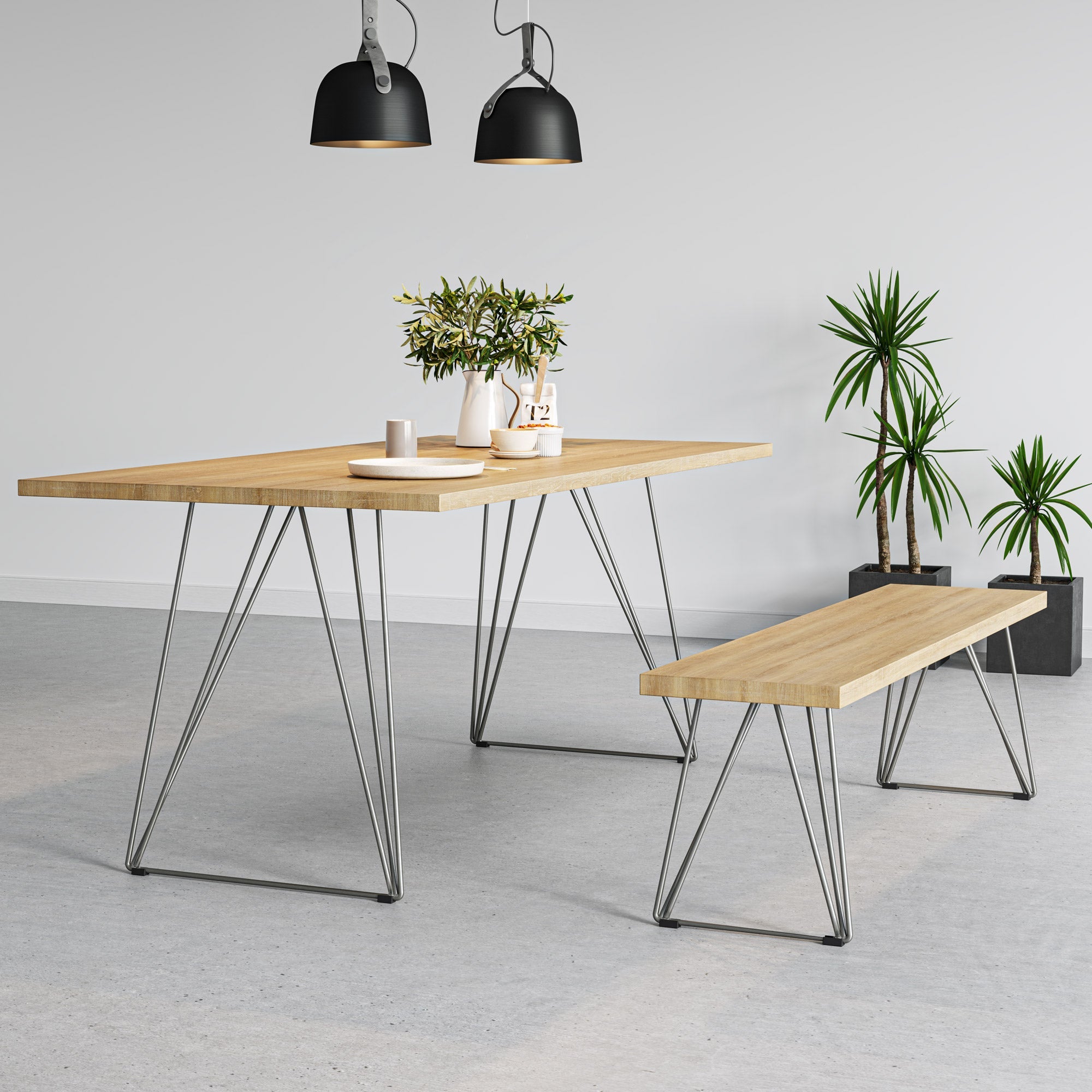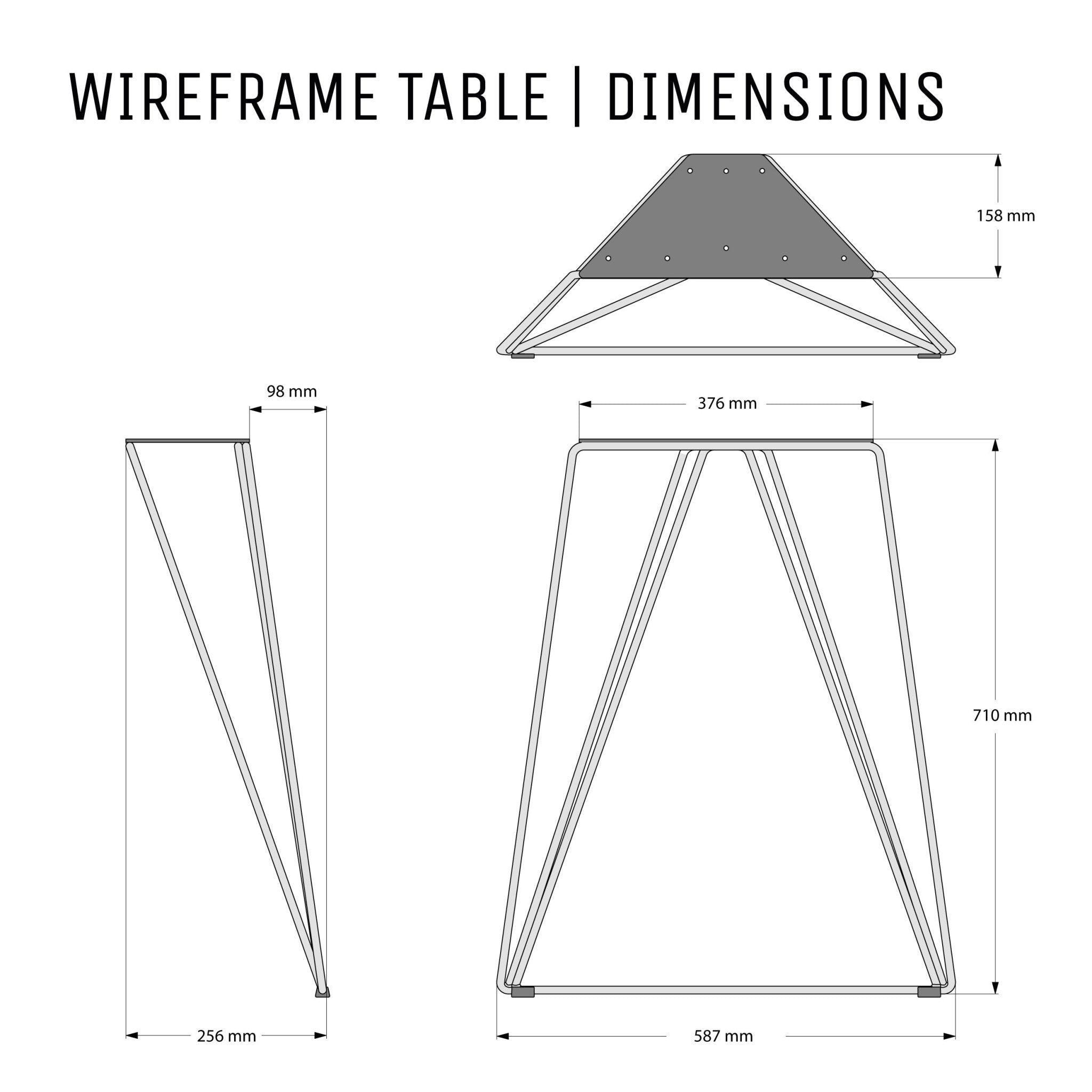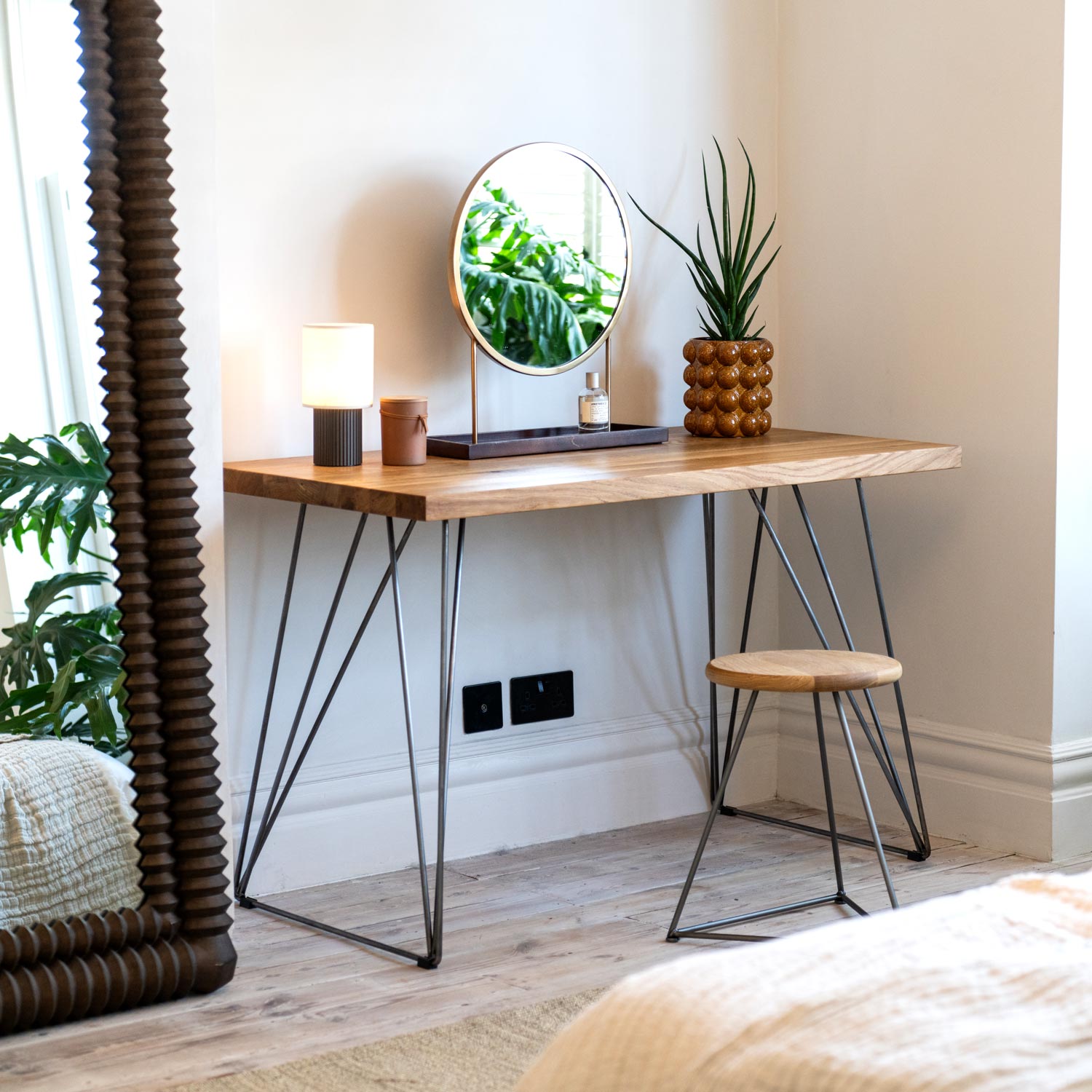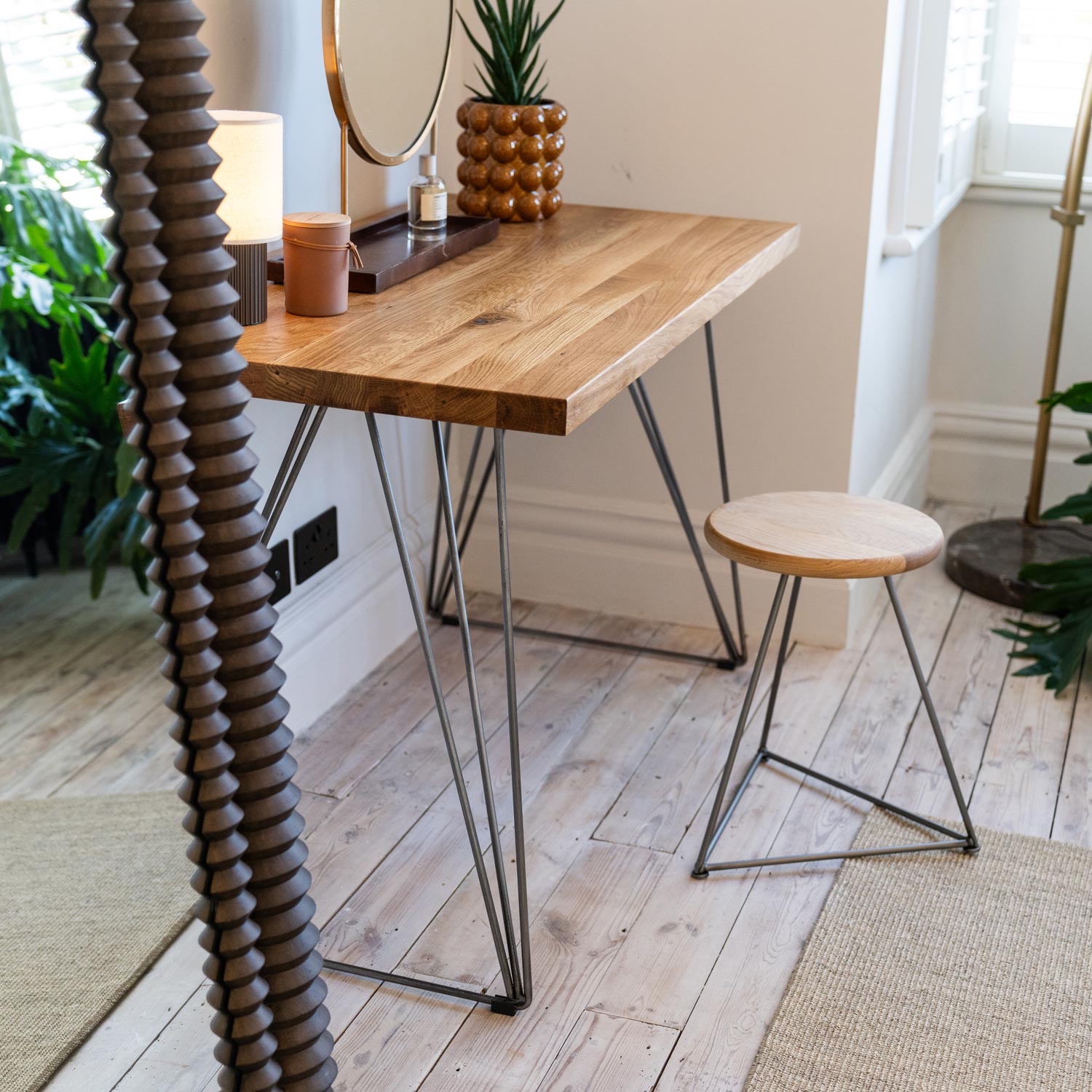 Rated 5/5 by 8 Happy Customers
Wire Frame Legs
Set of 2 legs, screws included
Extra-wide fixing plate. solid support
Clip on floor protectors
Free UK Delivery & International Tax-Free
5-Year Warranty. 60 Day Returns
A MODERN CLASSIC: We took our classic hairpin design and gave it a modern makeover with a unique, geometric twist.
STRONG AND DURABLE: An extra-wide fixing plate provides solid support for the tabletop of your choice while the triangular steel construction offers durability and strength you can rely on.
CHOICE OF FINISHES: A powder coating protects these legs and gives a sleek finish. Like the gritty side of life? Choose a raw steel finish for an industrial feel and embrace the gradual rusting.
FLOOR FRIENDLY: These legs come with integrated floor protectors which can be unclipped if not required. A happy floor is a happy home.
HAPPINESS OR YOUR MONEY BACK: If you're dissatisfied with your table legs for any reason, return them within 60 days for a refund, no questions asked.
How do I attach my wire frame legs and what fixings do I use?
Can I buy a pack size other than advertised?
Which legs are suitable for outdoor use?
What is your guarantee? How can I return my order?
Do you offer bulk discounts or bespoke orders?