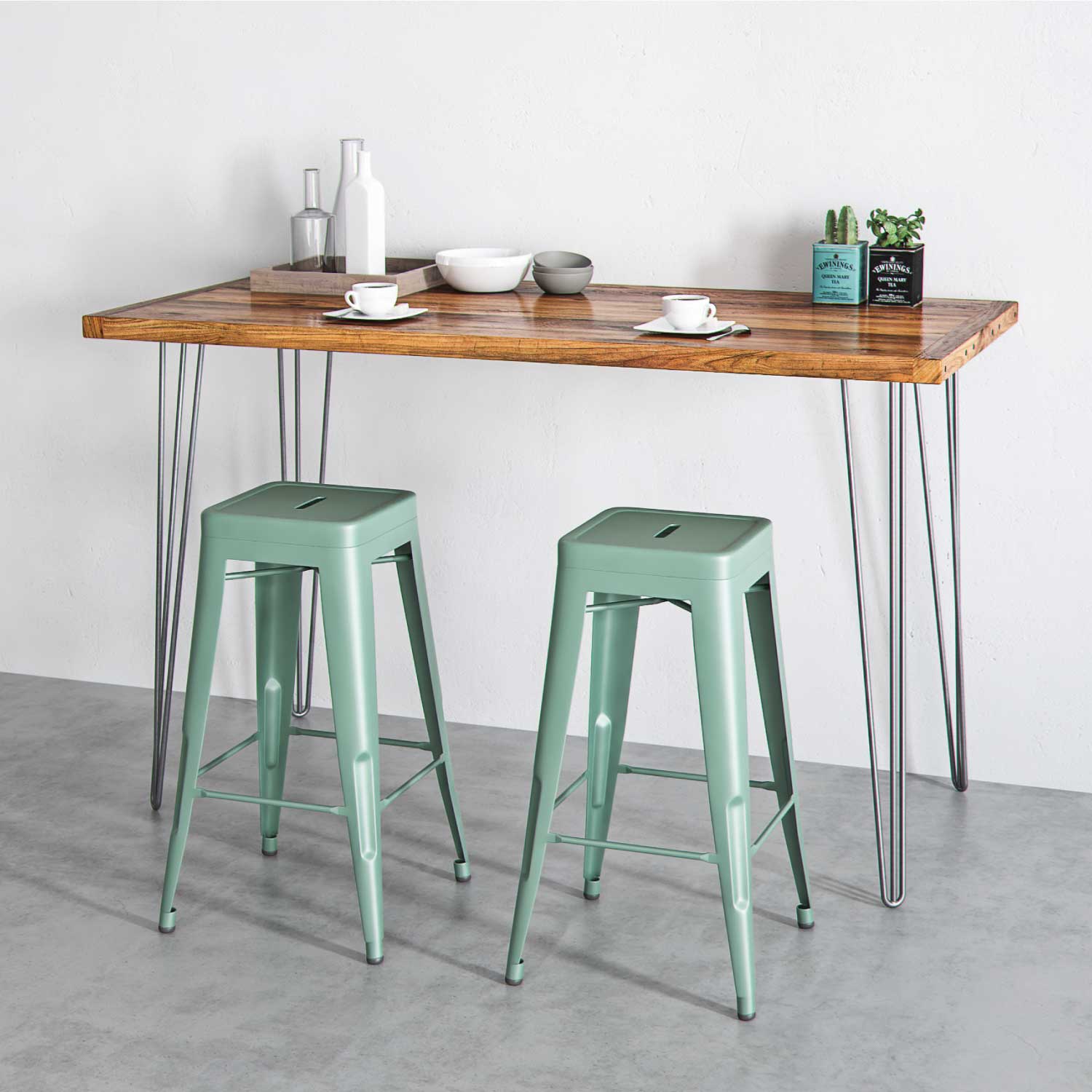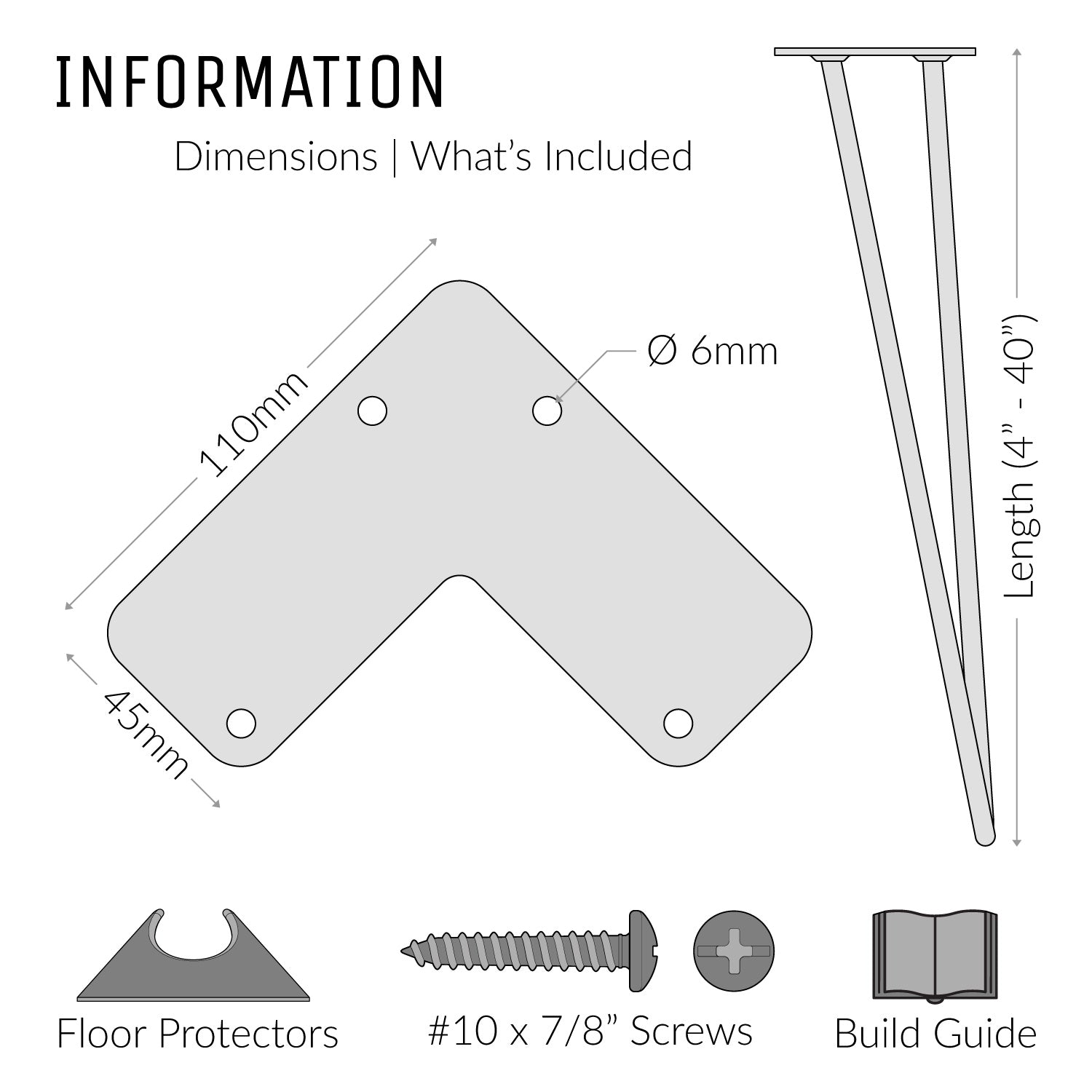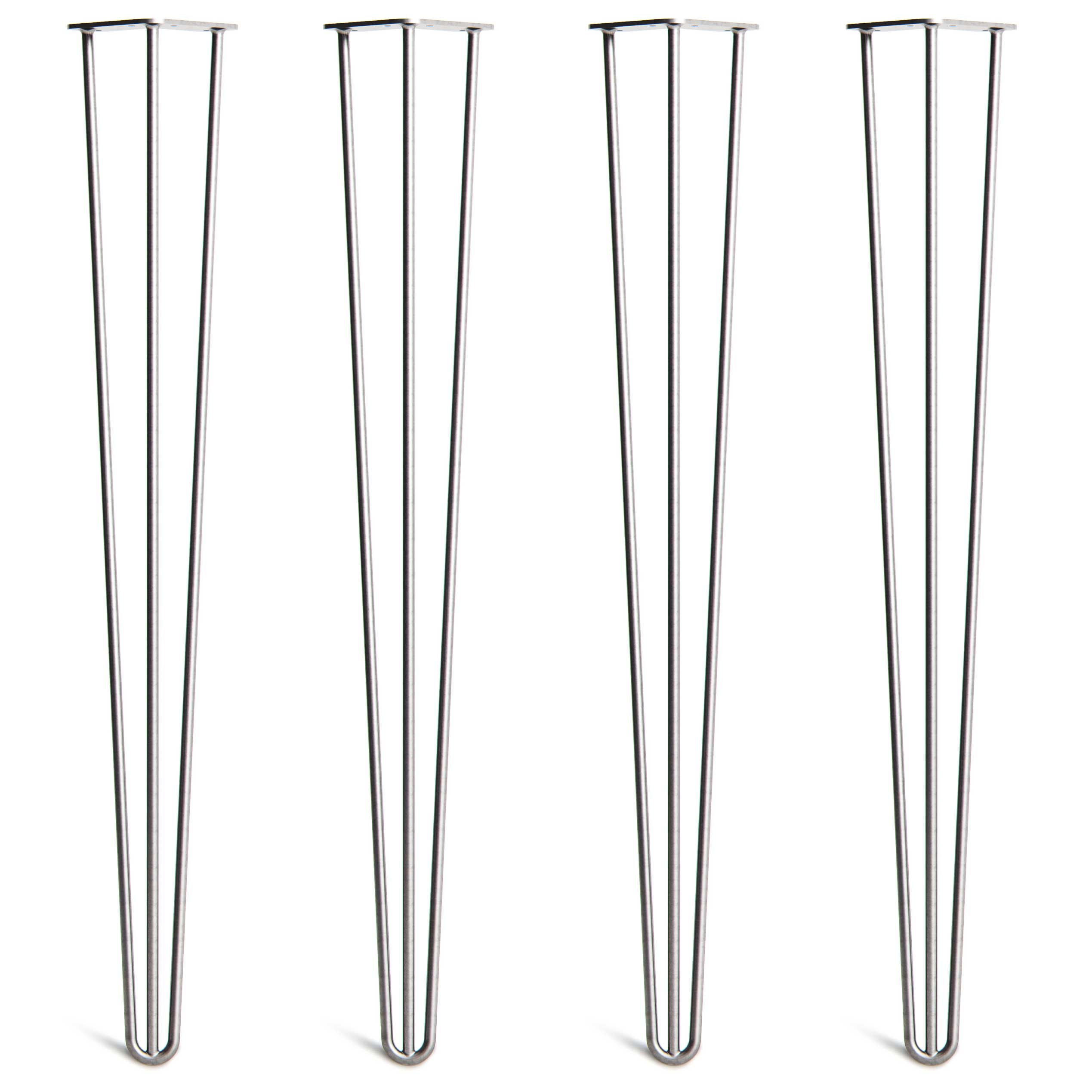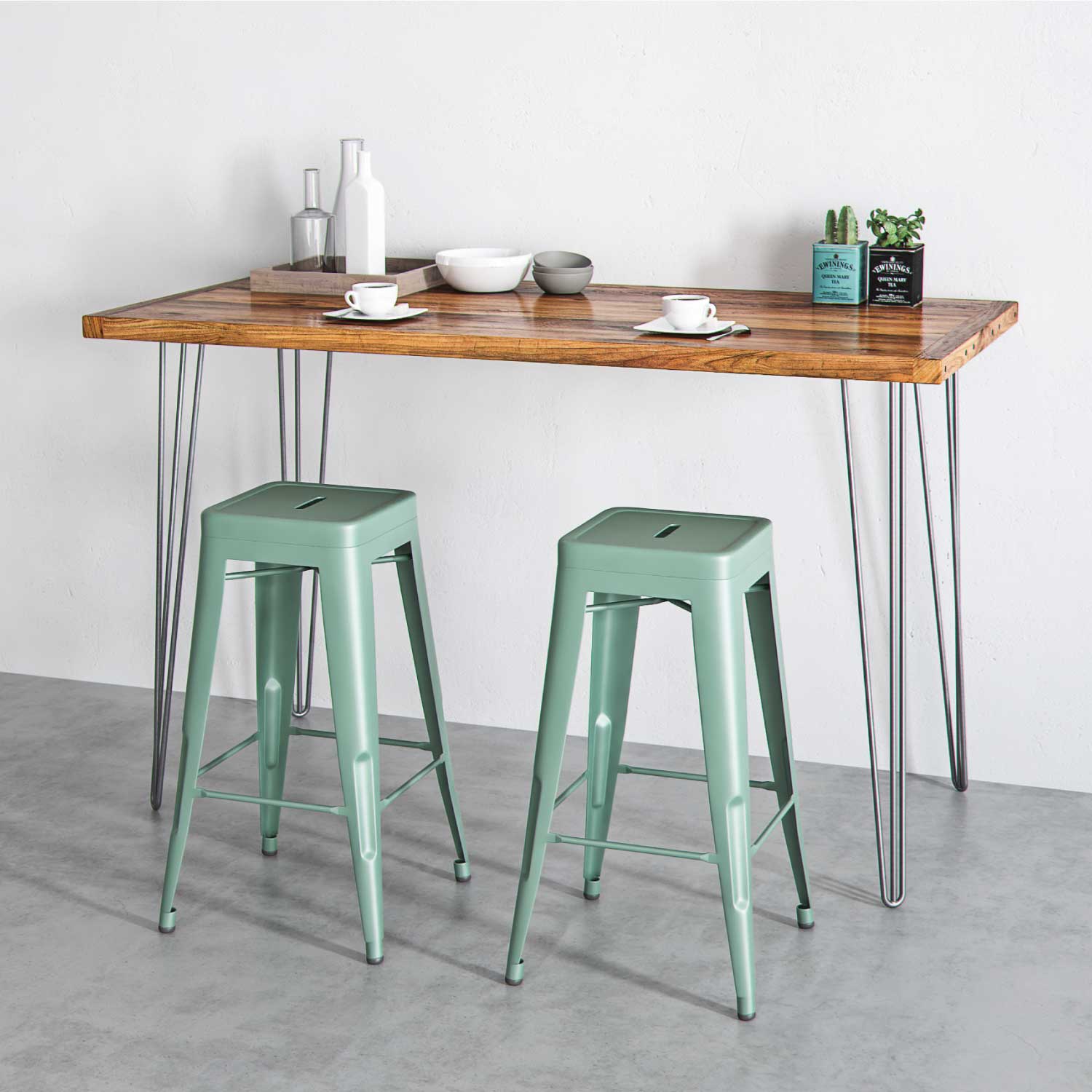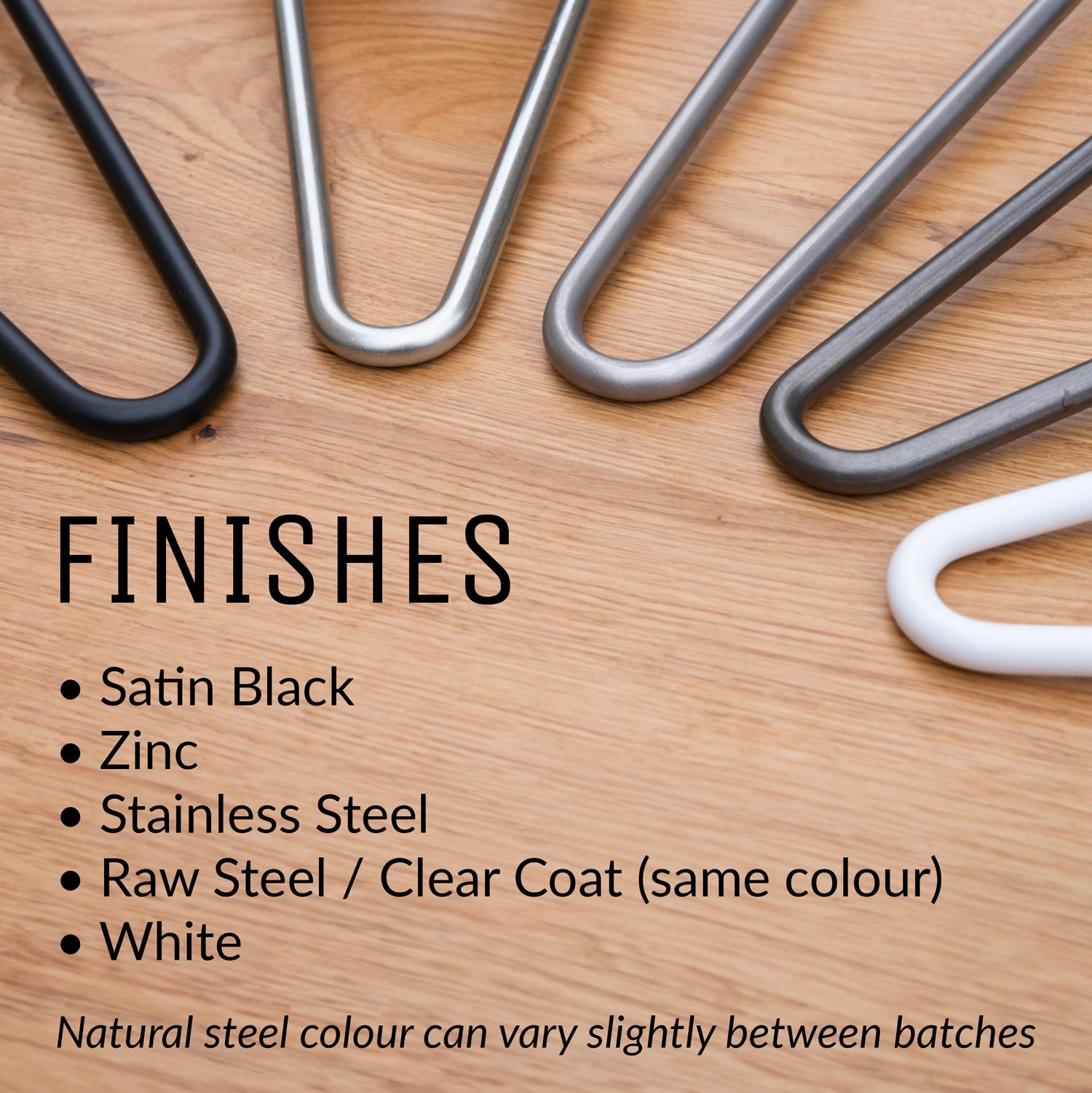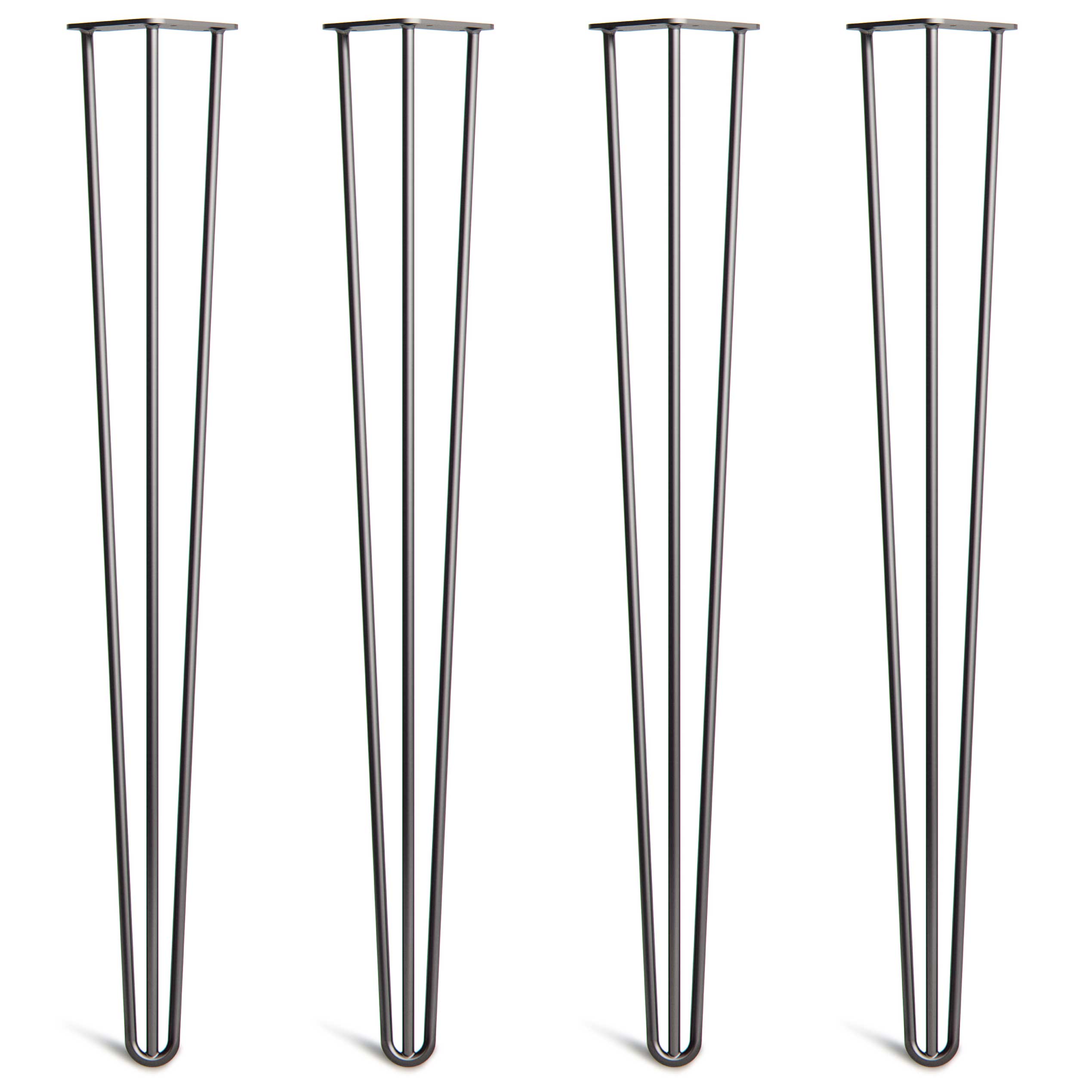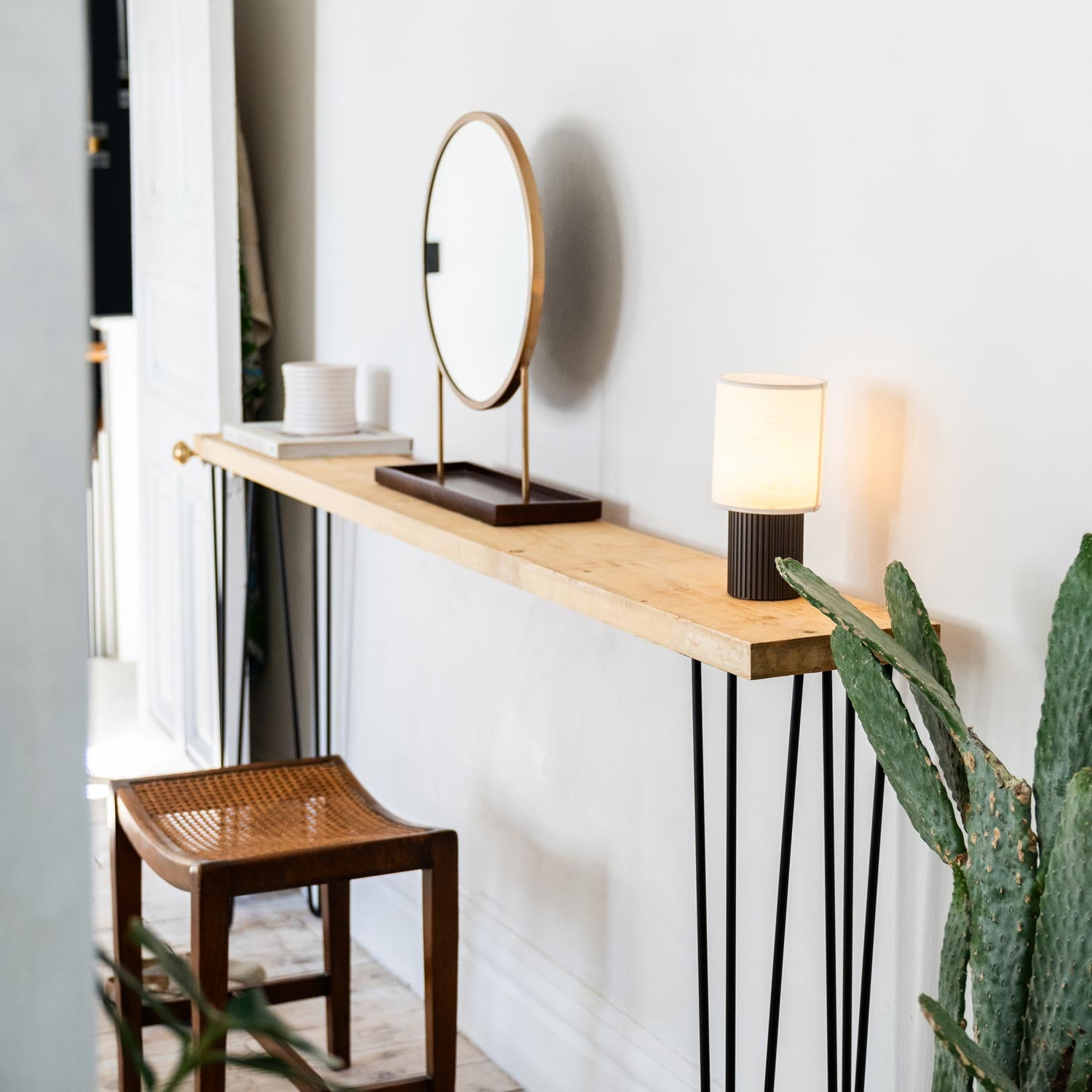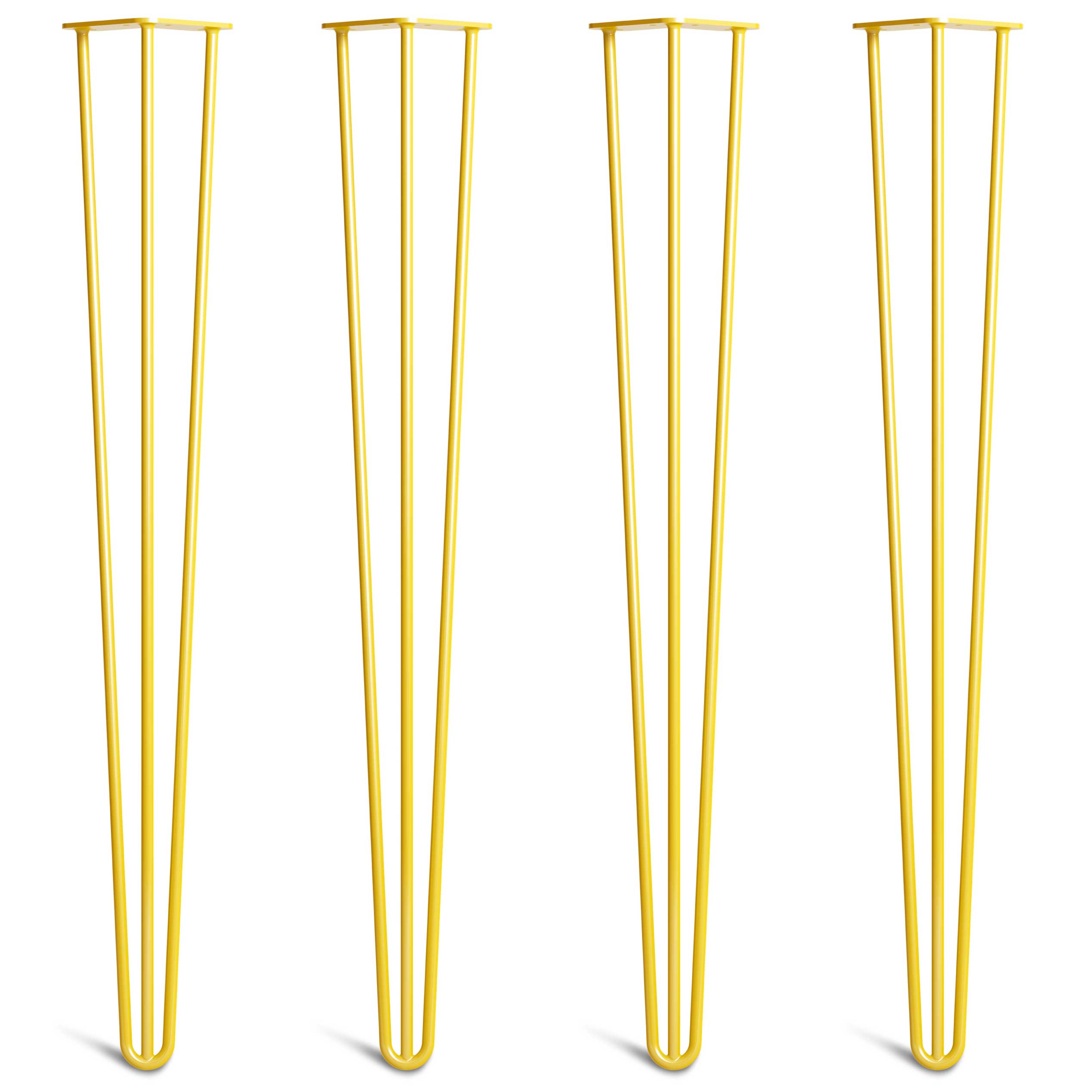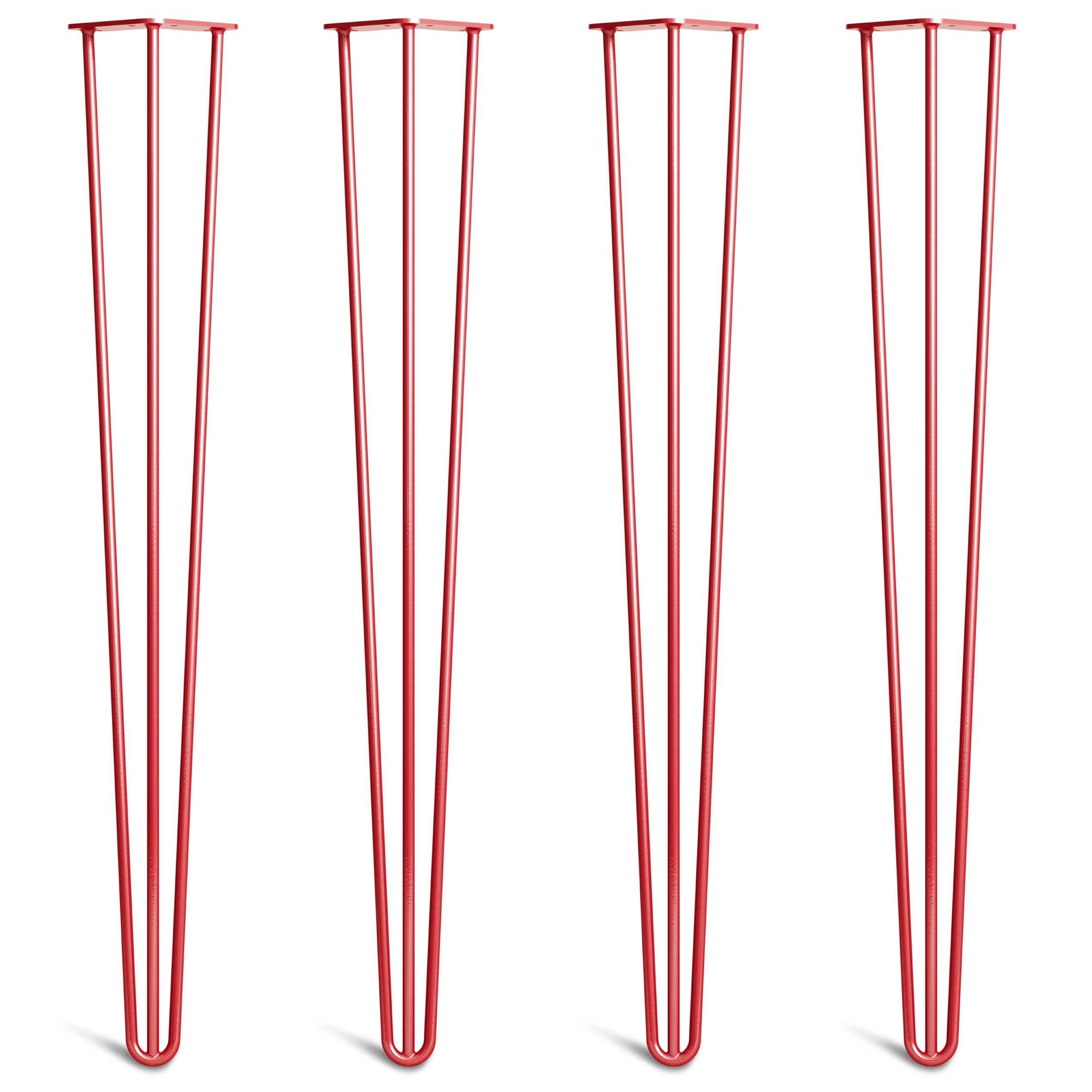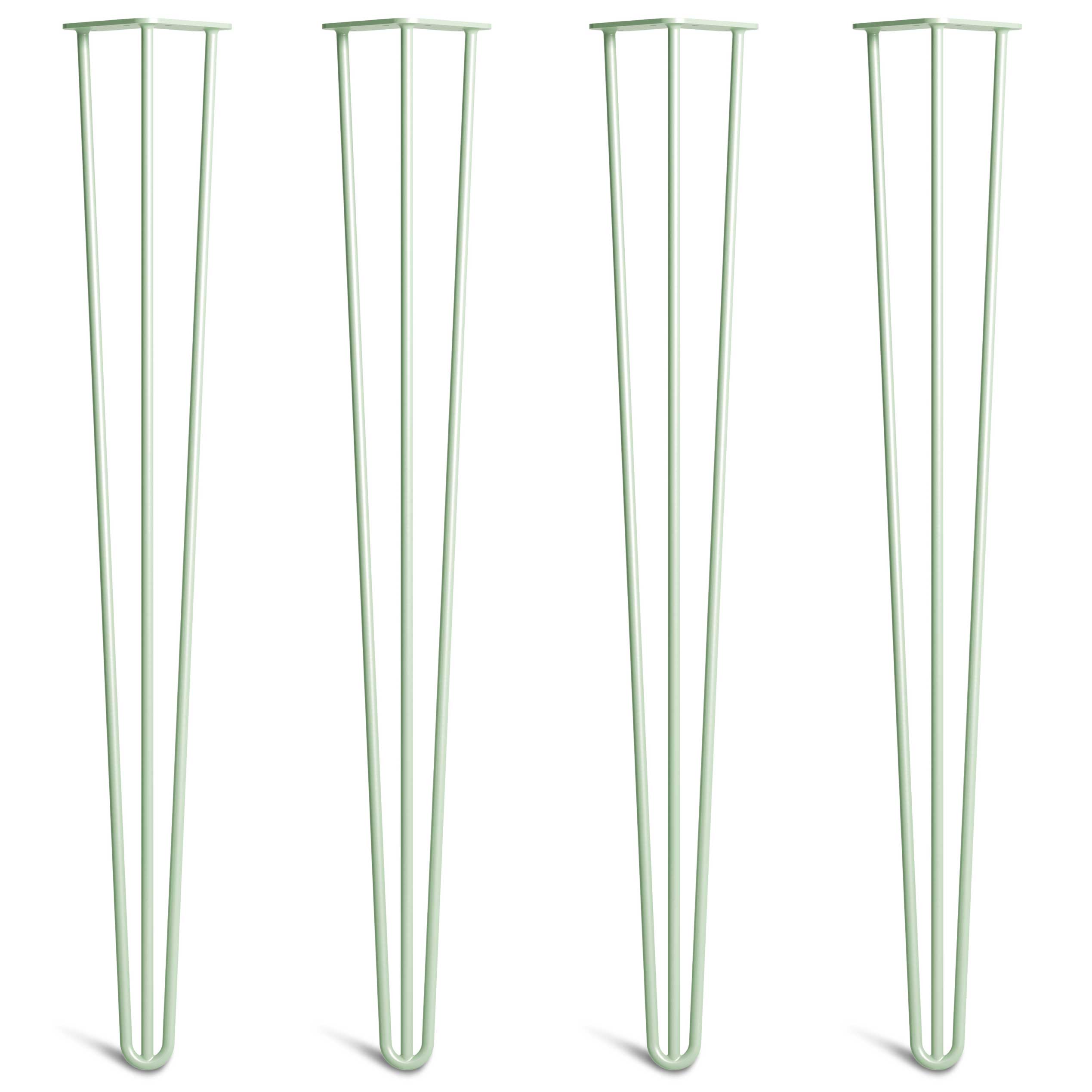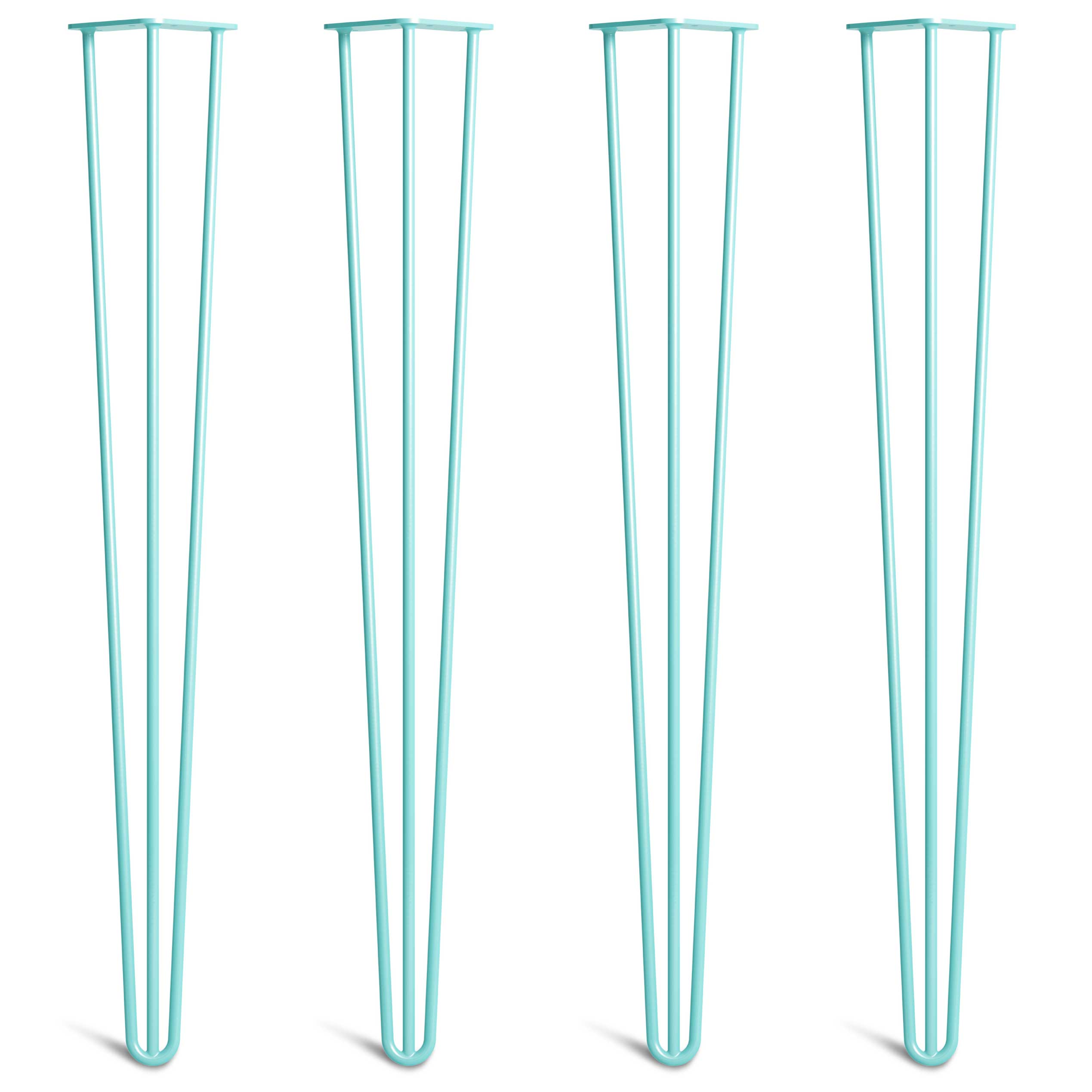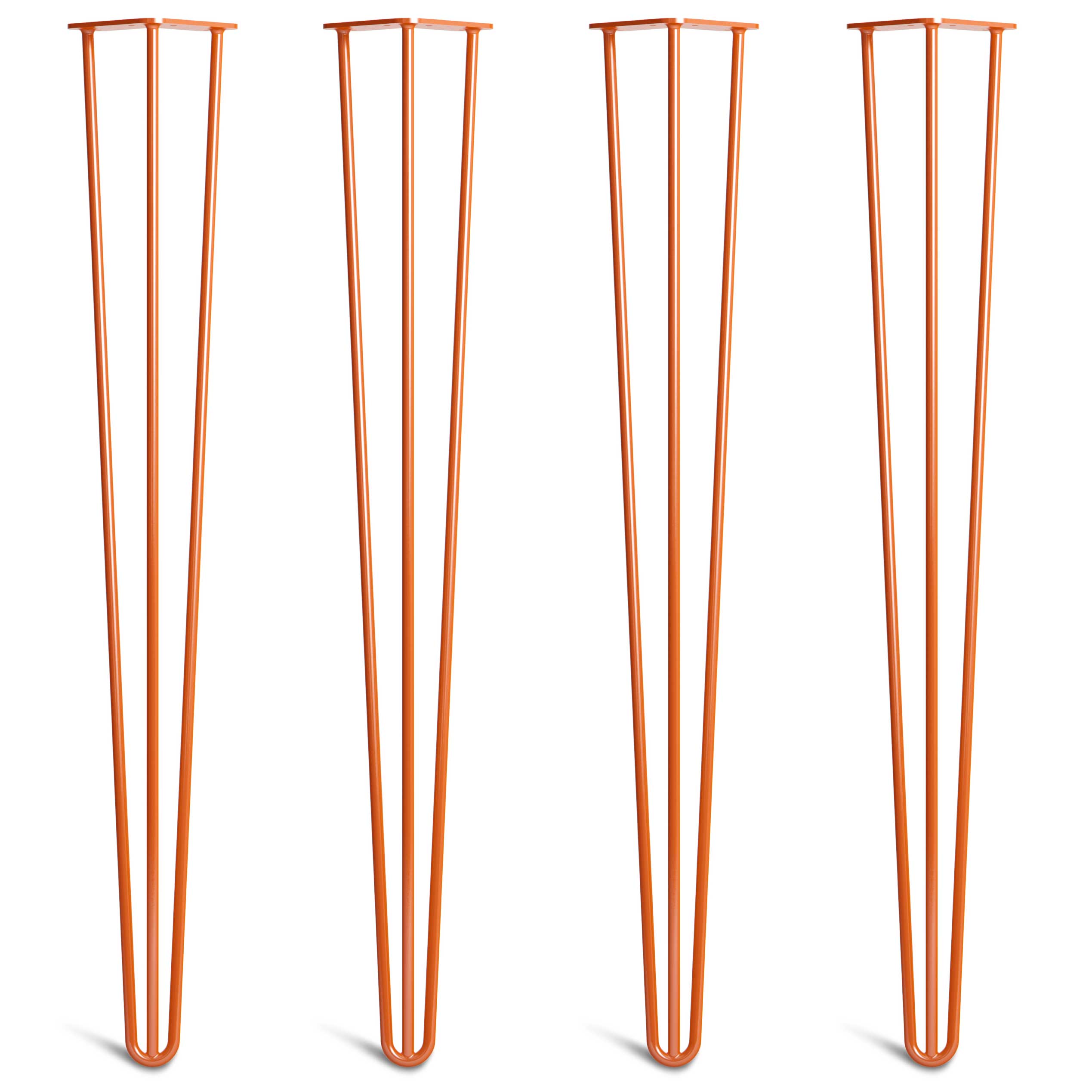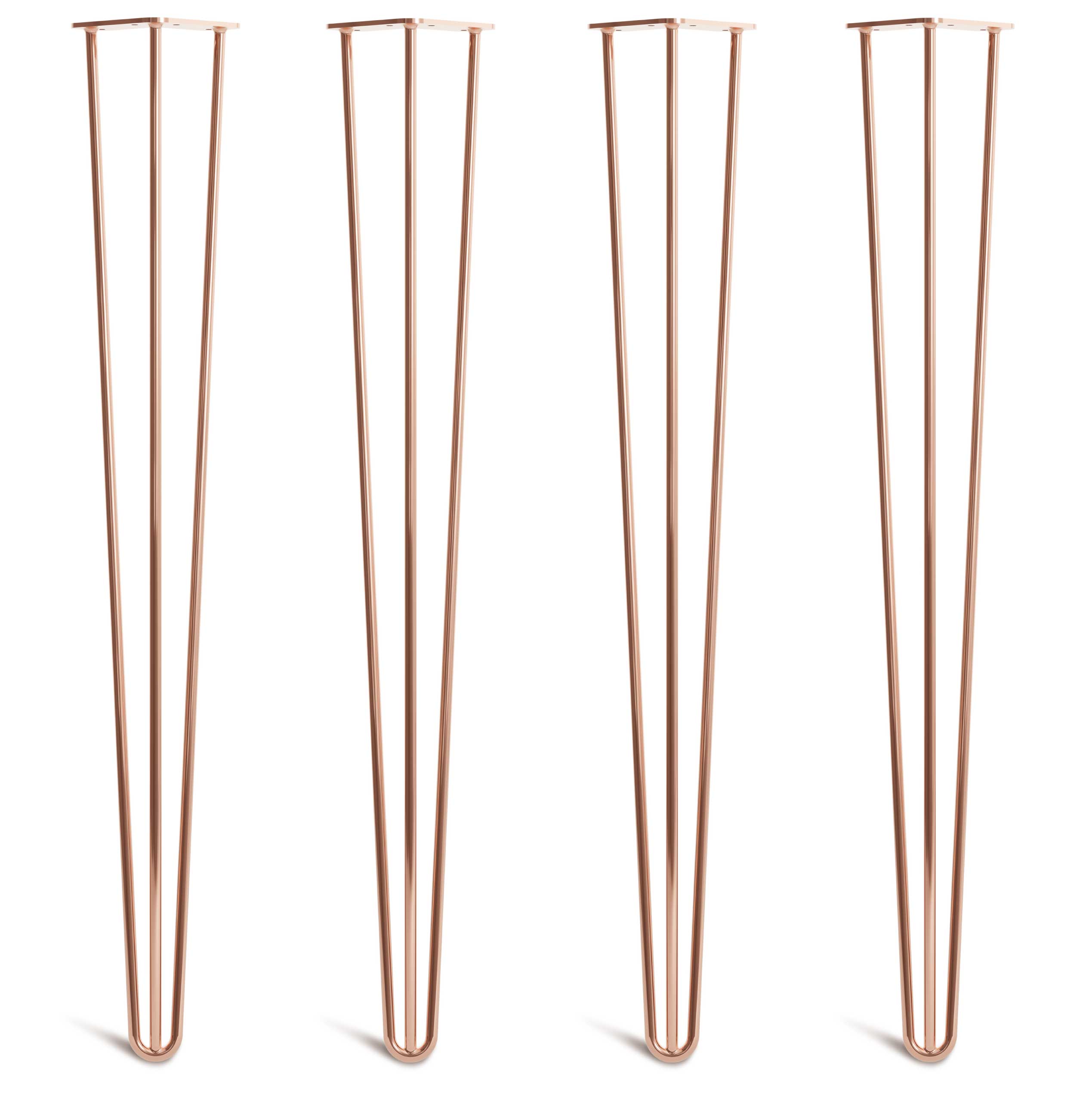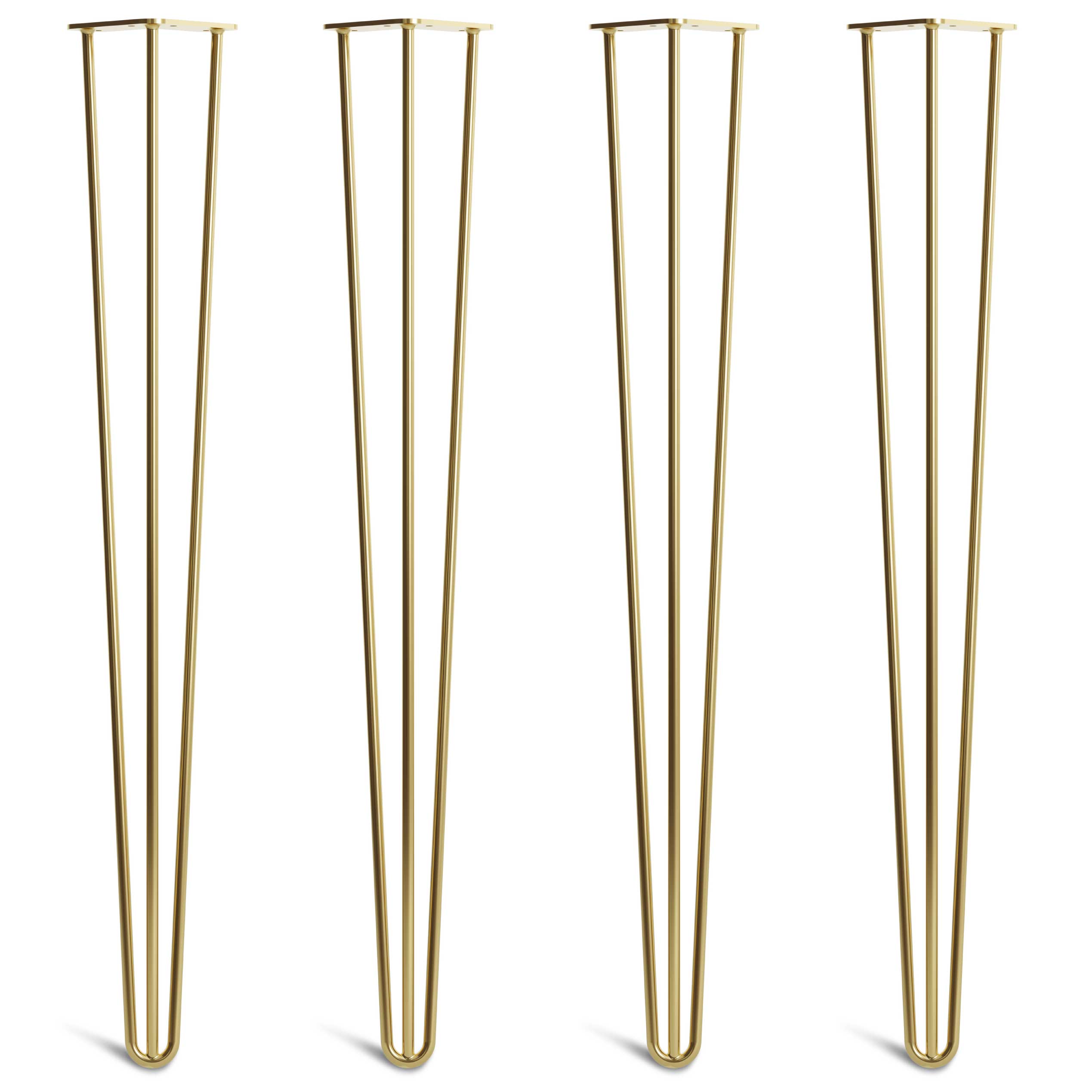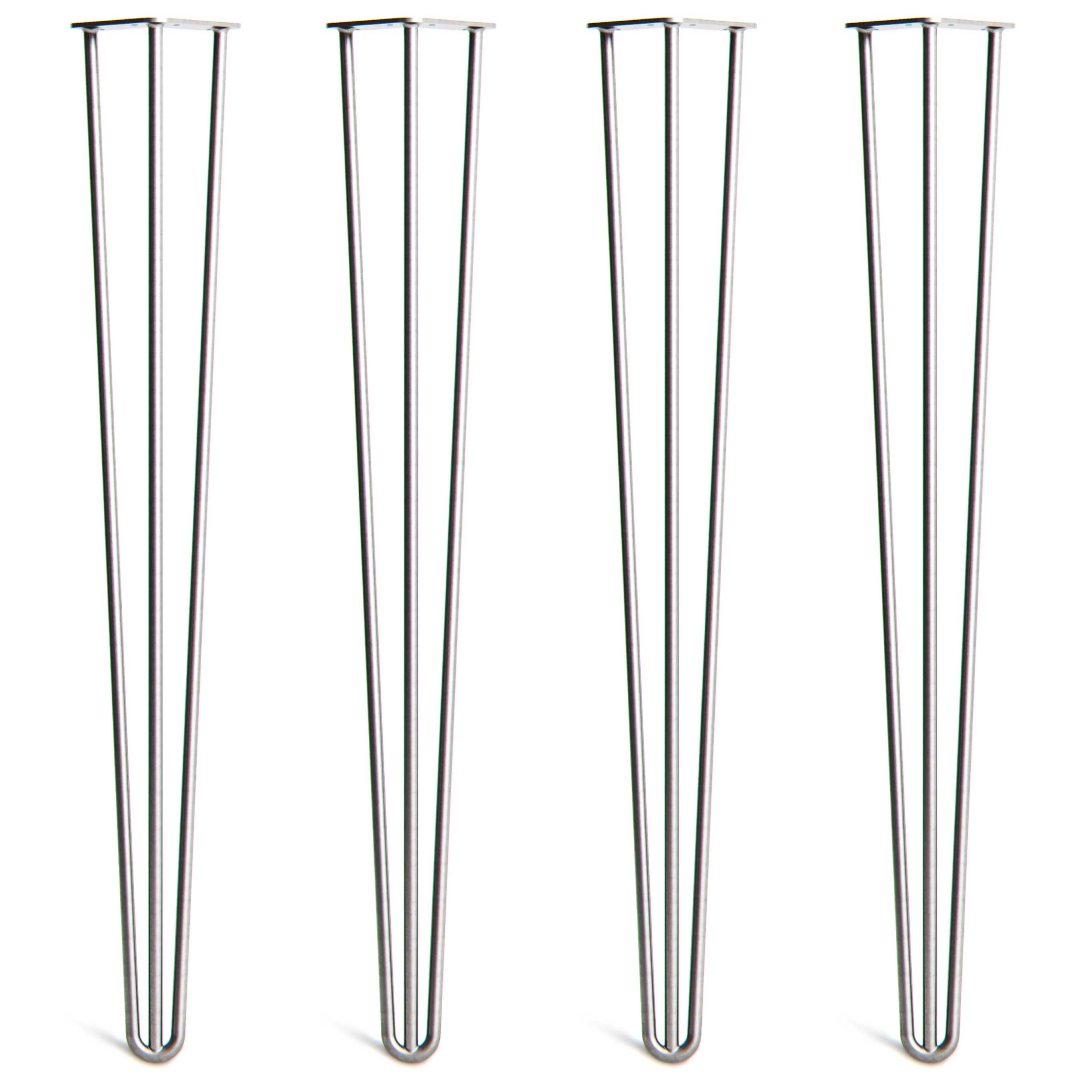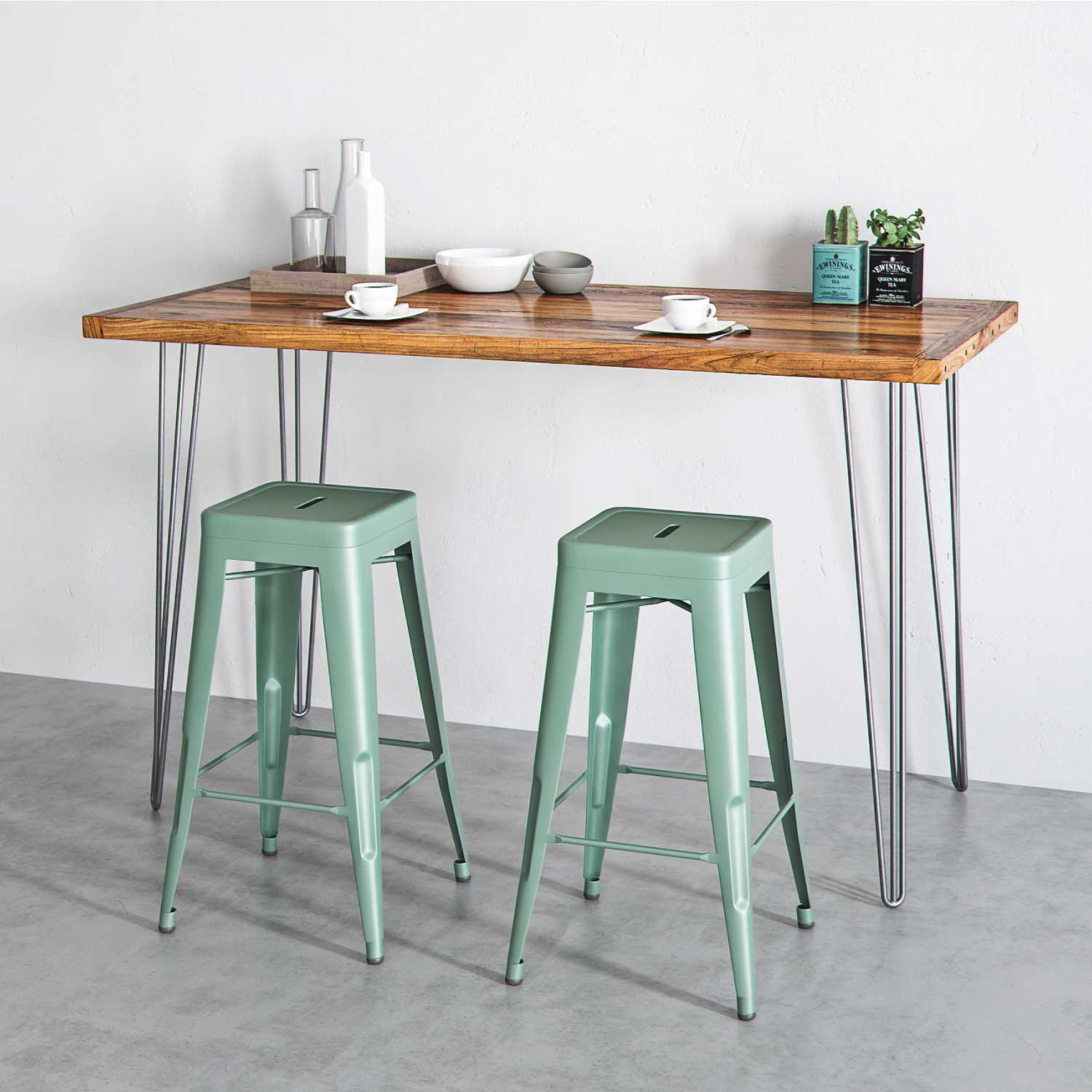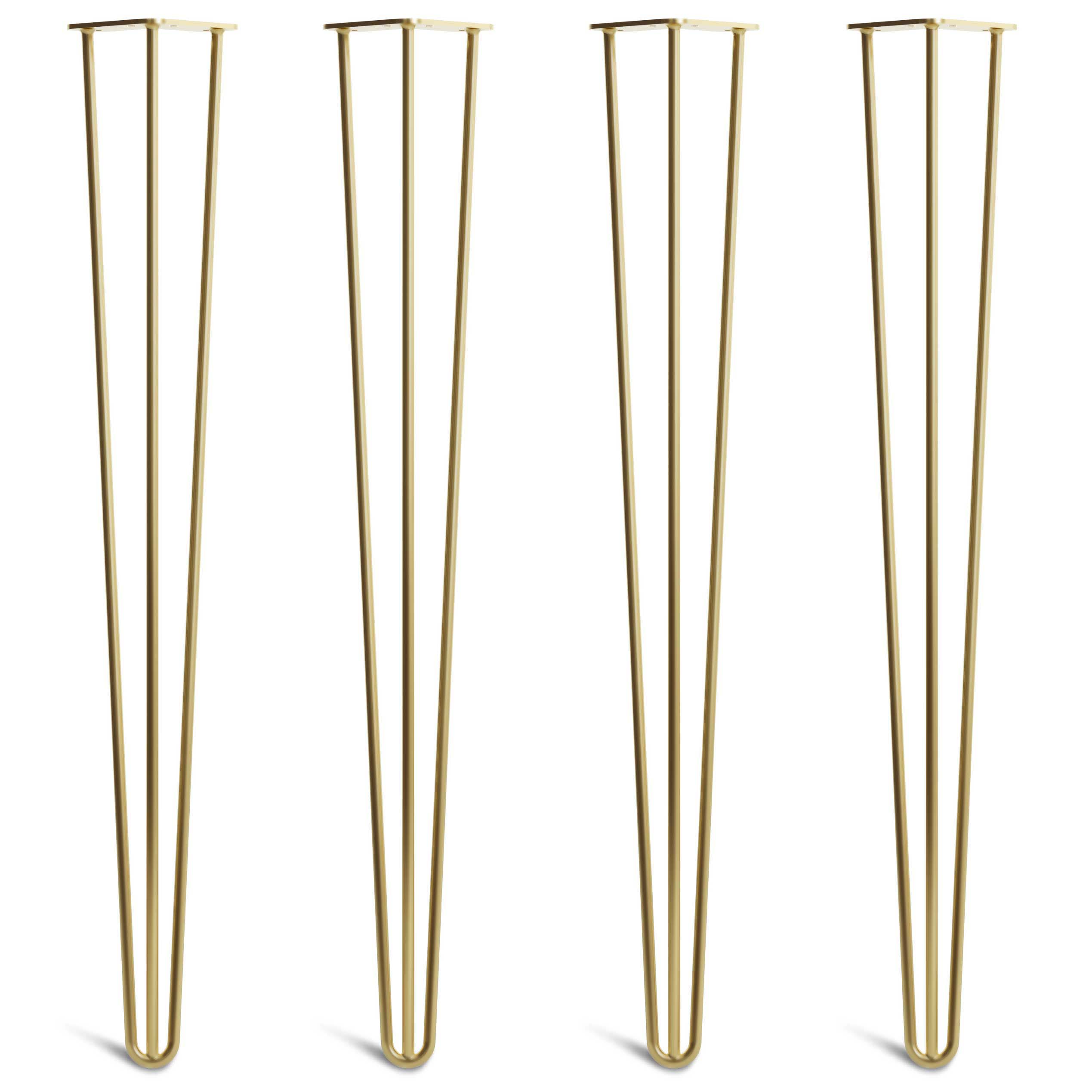 Rated 4.96/5 by 1432 Happy Customers
86cm Hairpin Legs - Countertop
Set of 4 legs, screws, feet & guide
Strong & durable high quality steel
Unique construction; Cupped weld design
Free UK Delivery & International Tax-Free
5-Year Warranty. 60 Day Returns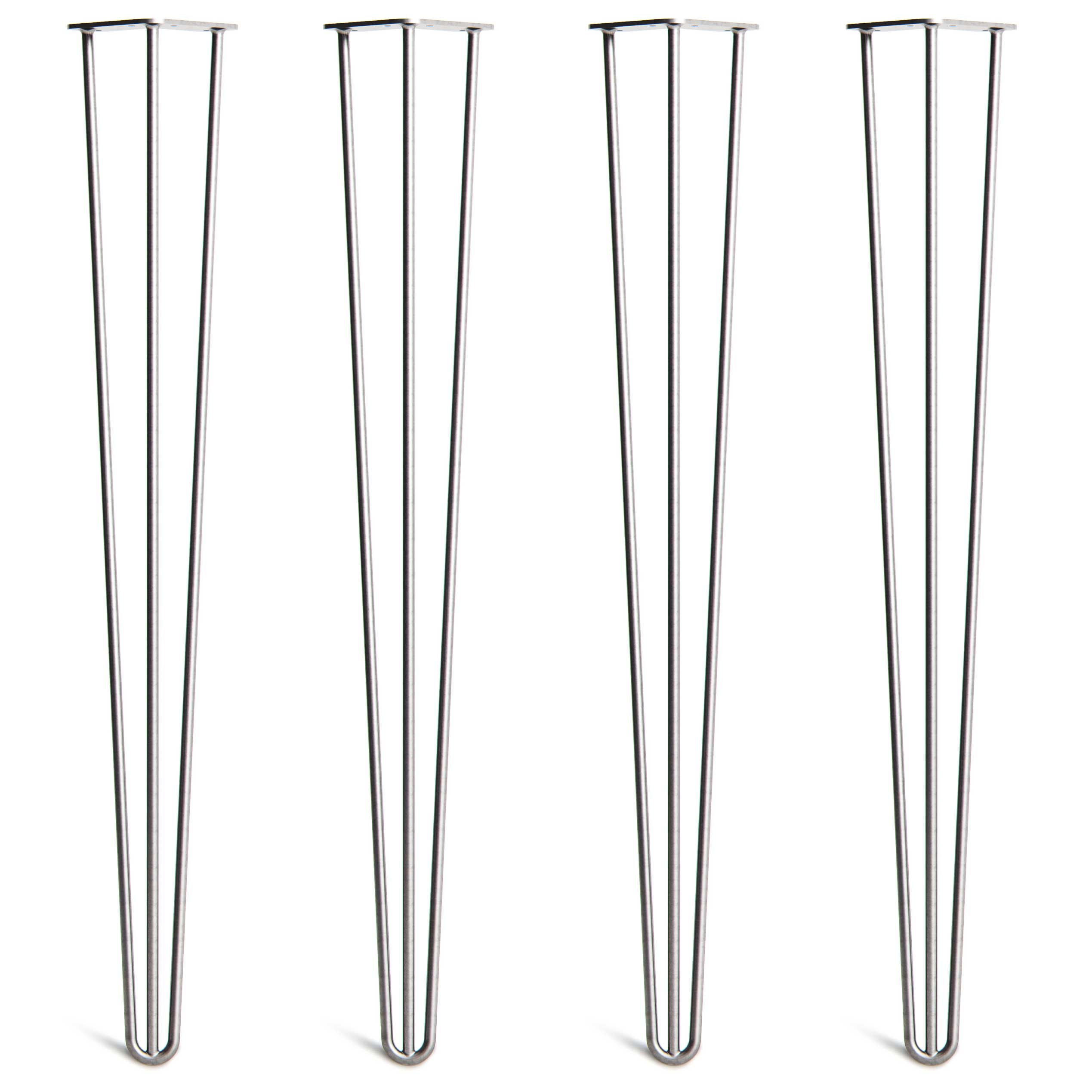 MADE FOR MAKERS: Designed specifically for DIYers, makers, and professionals, these hairpin legs will add both stability and mid-century modern style to any and all furniture projects.
MODELLED AFTER THE CLASSICS: These hairpin legs stay true to the original hairpins designed by Henry Glass in the 1940s. Available in twin and triple rod styles, the leg shape is a slimline flute and sits at a slightly reclined angle.
SUITABLE FOR ANY PROJECT: We stock leg sizes for any project from 10cm to 102cm, from dresser to bar. The classic 10mm rod diameter is suitable for almost all projects. Heavy-duty legs are also available for desk and dining table projects weighing more than 60kg.
STYLISH FINISHES: Available in a wide range of finishes; Powder coated paints for sleek finish or a pop of colour; Raw steel for that industrial feel (please note this will rust over time, even indoors); A contemporary real metal brass, copper or chrome; Finally bright zinc which can be used safely outdoors.
HAPPINESS OR YOUR MONEY BACK: If you're dissatisfied for any reason with your hairpin legs, return them within 60 days for a no-questions-asked refund.
How much weight can hairpin legs support? (2 rod, 3 rod, classic, & heavy-duty)
What is the difference between raw steel, clear coat, zinc & stainless?
What exactly are the brass, copper and chrome finishes? Is it solid?
Which legs are suitable for outdoor use?
How do I attach my hairpin legs and what fixings to use?
What is your guarantee? How can I return my order?
Can I buy a pack size other than advertised?
Do you offer bulk discounts or bespoke orders?