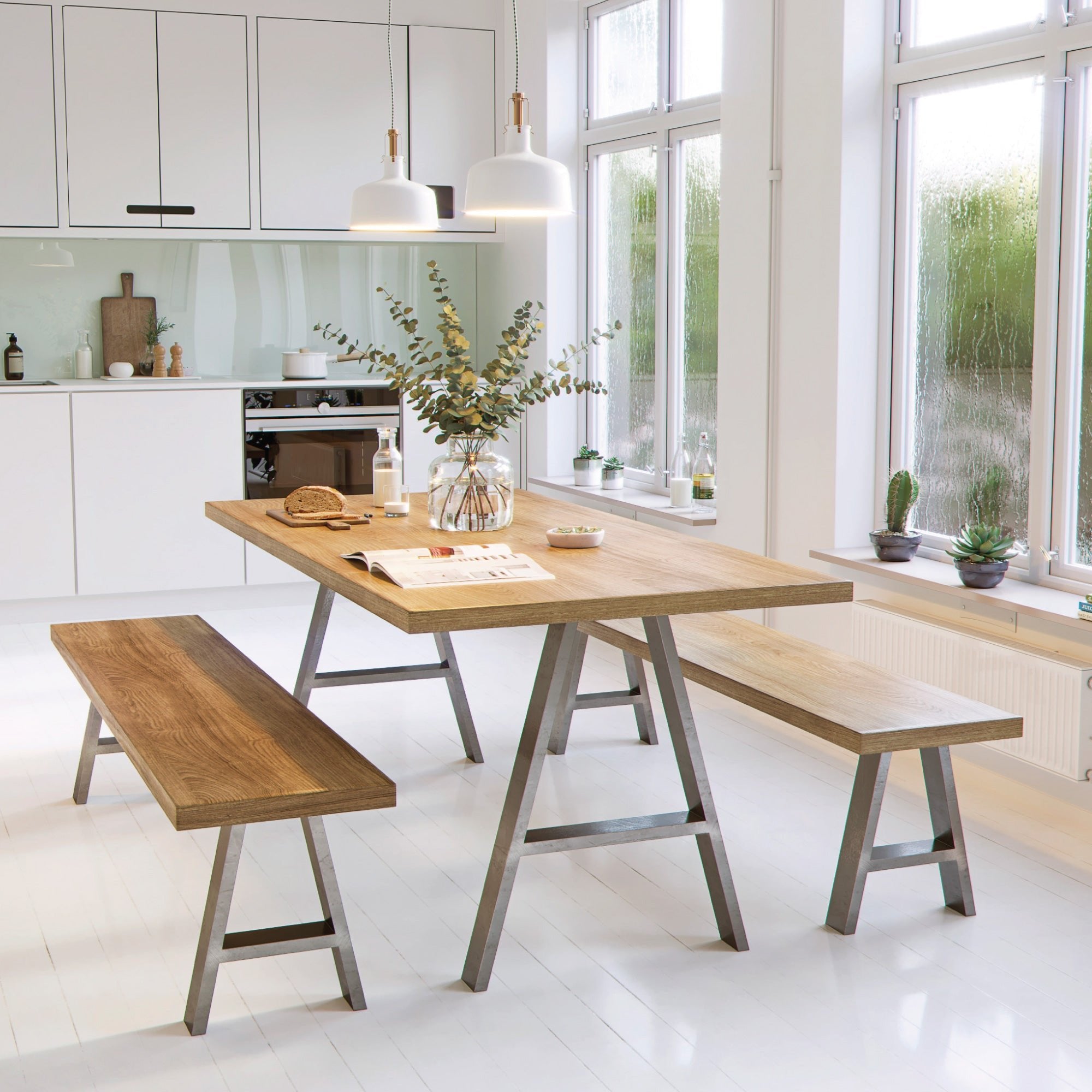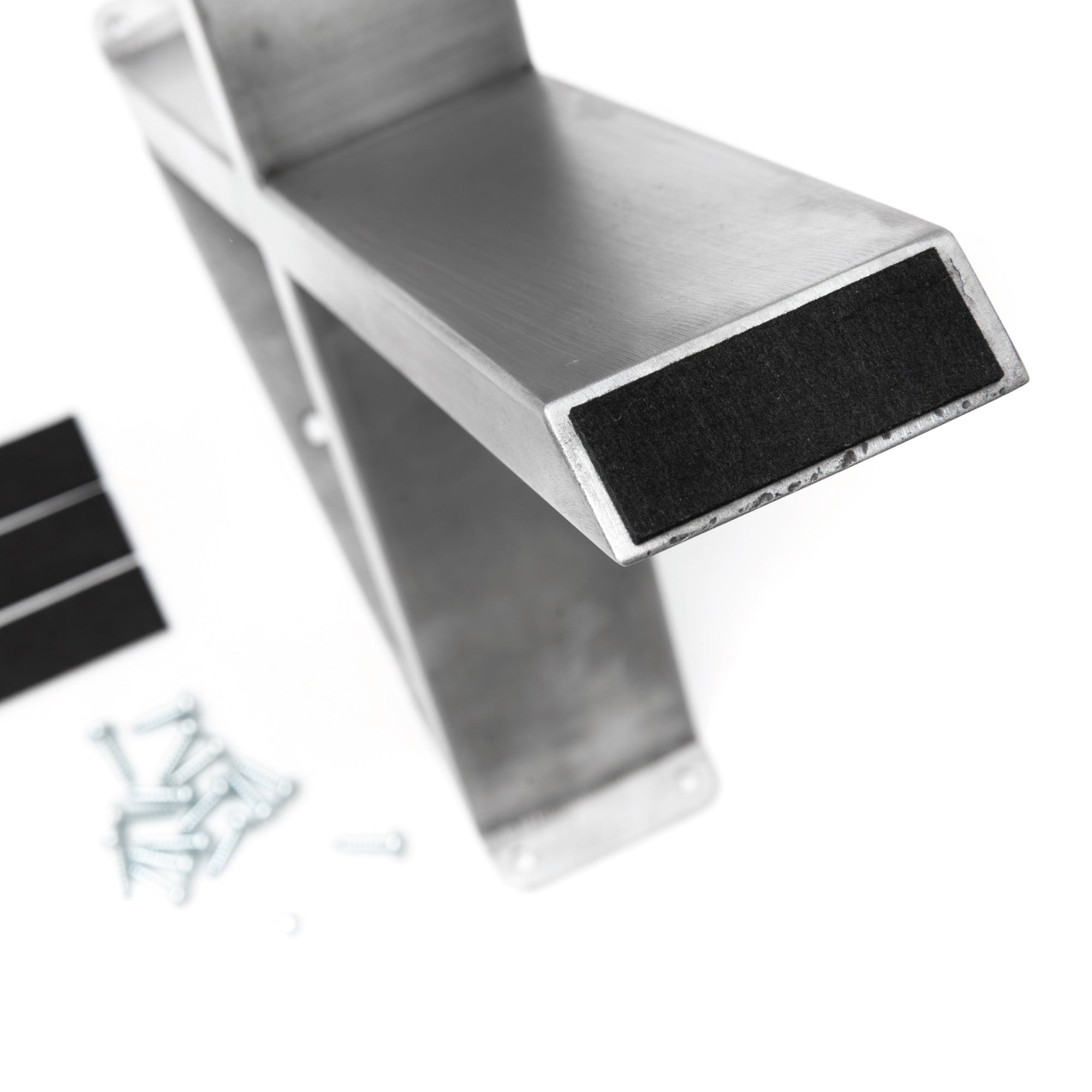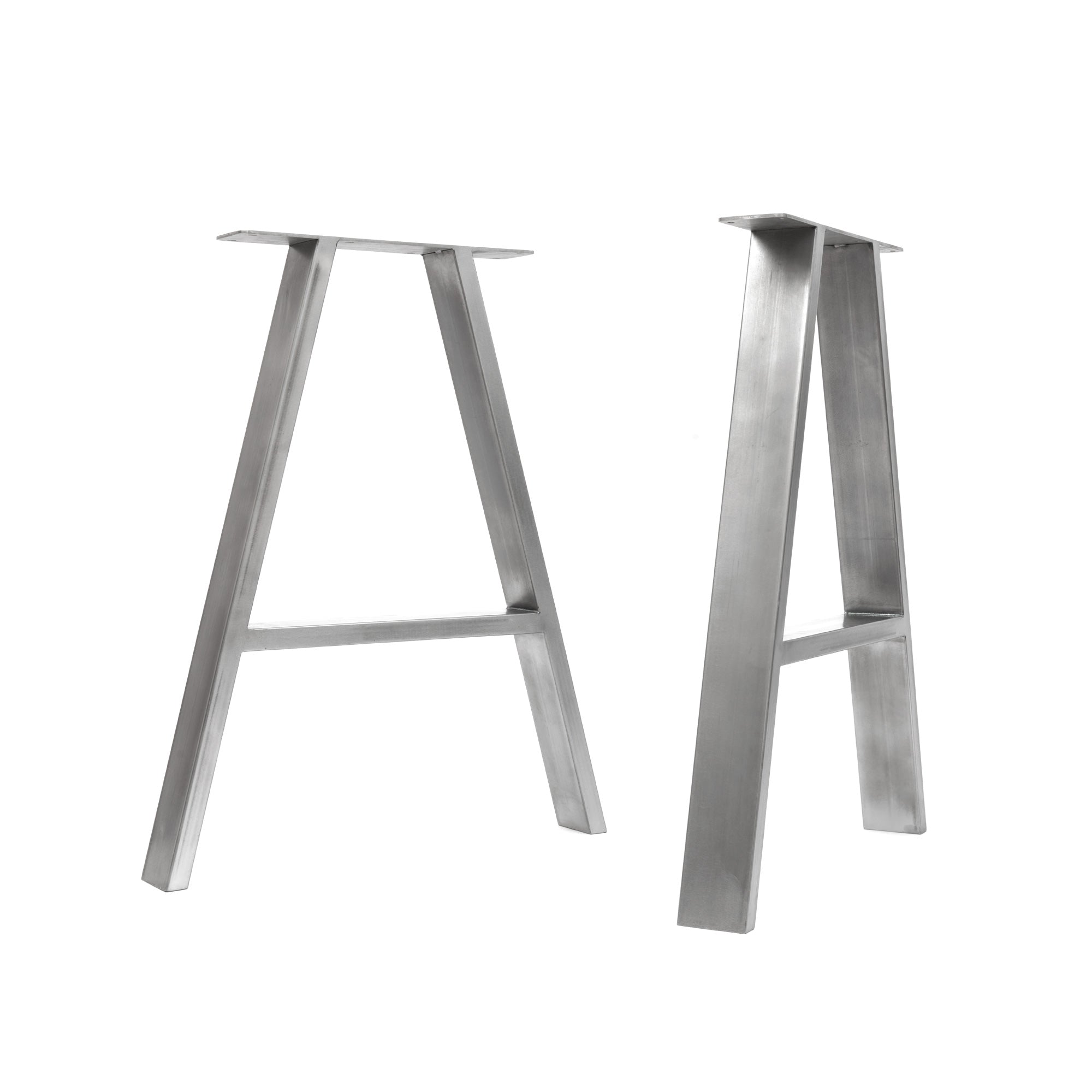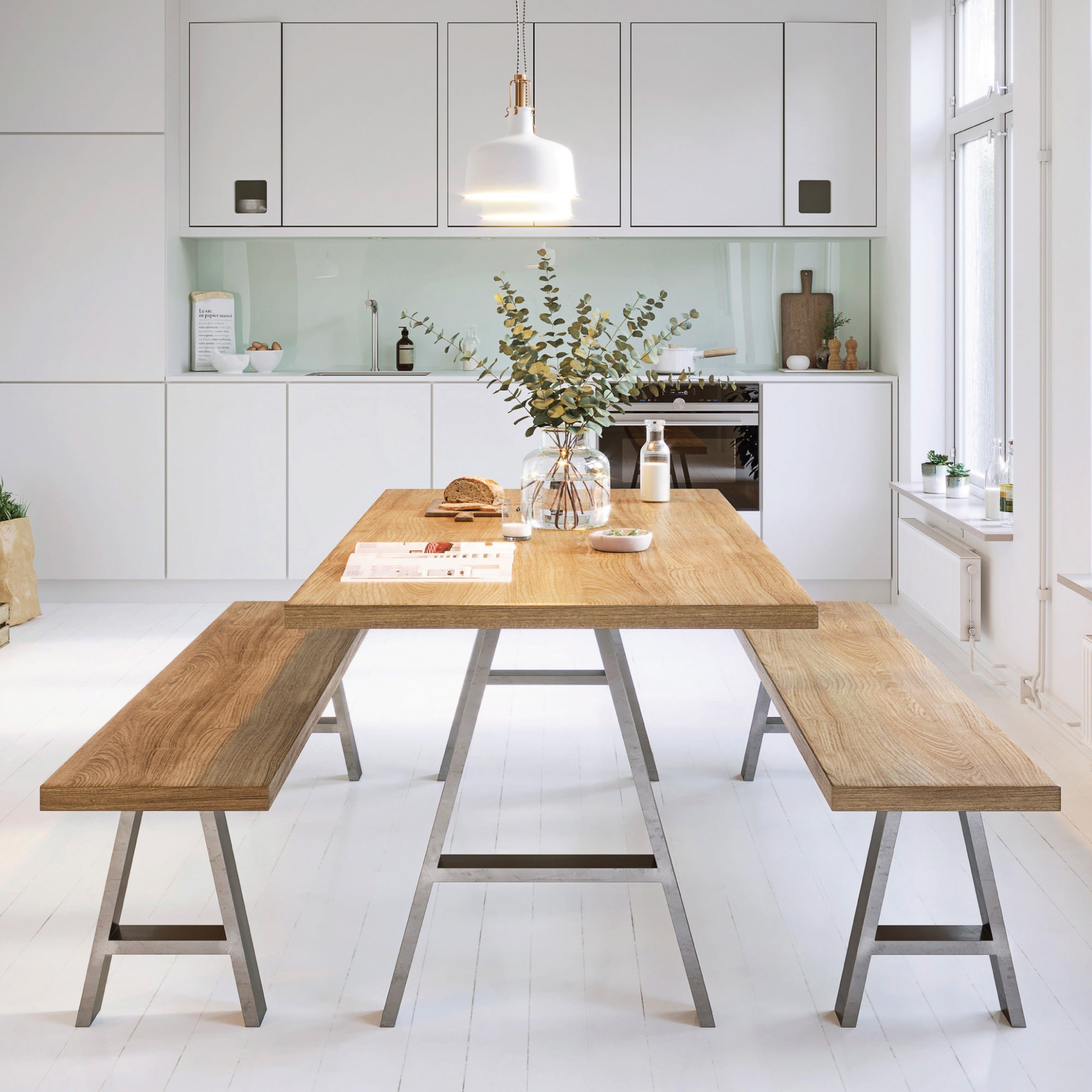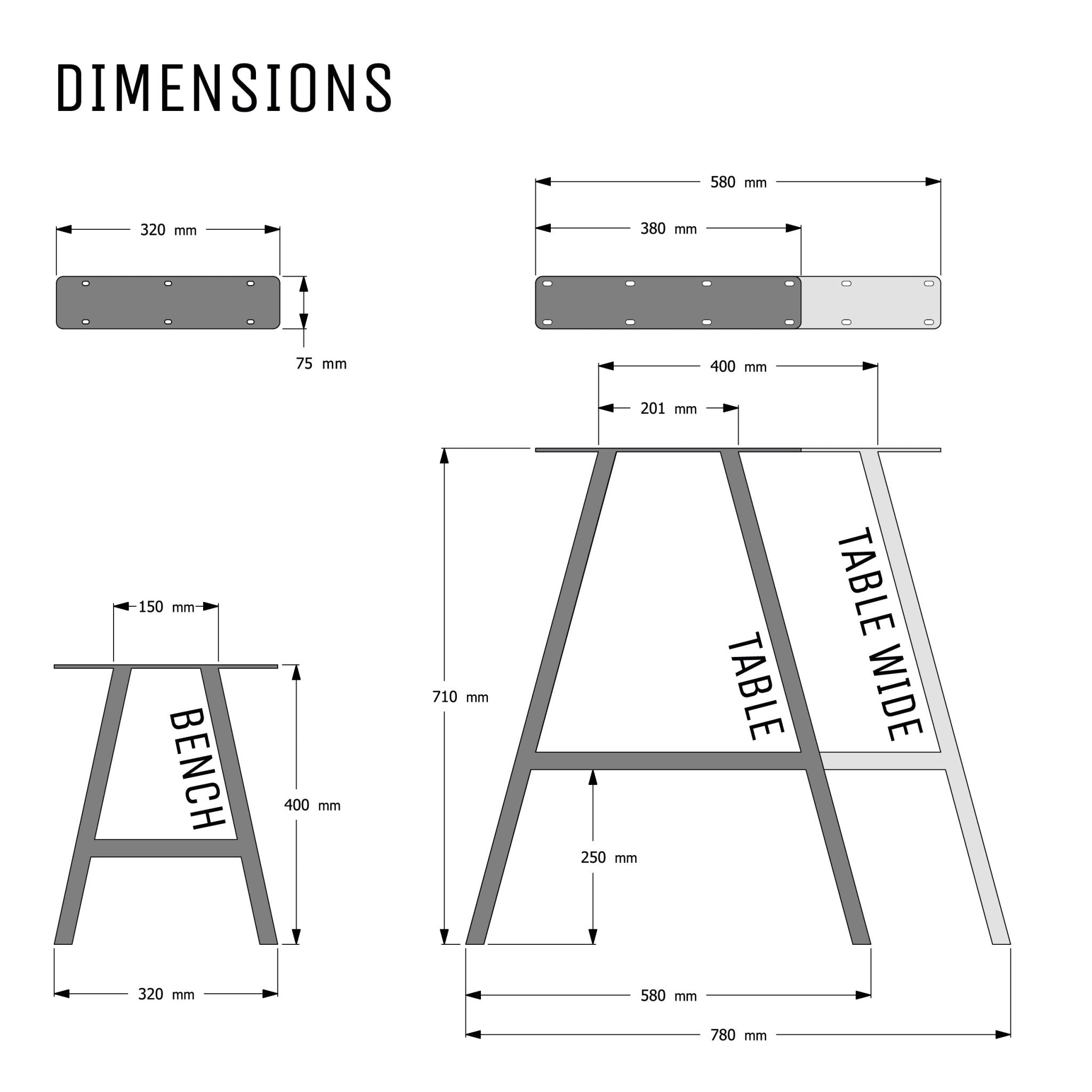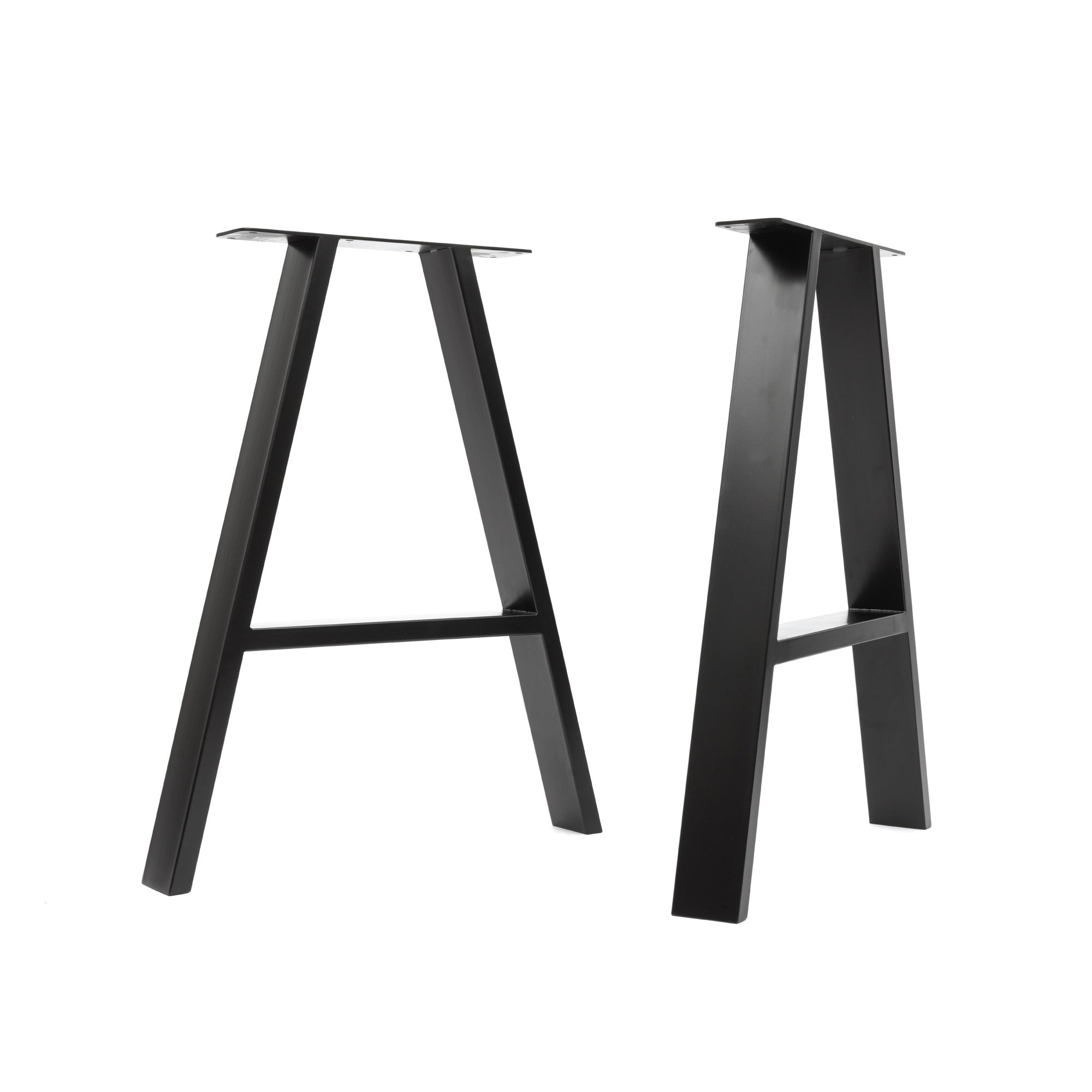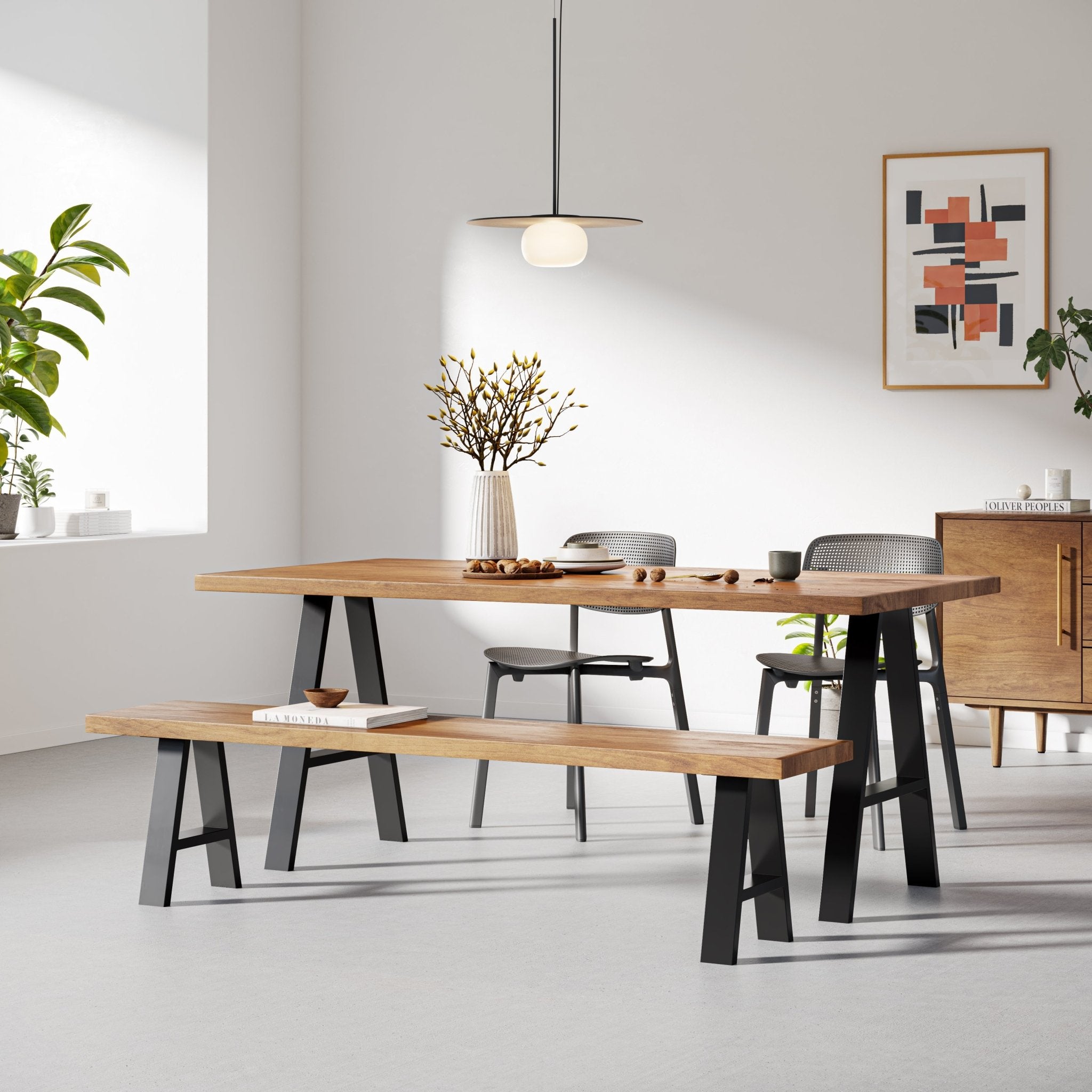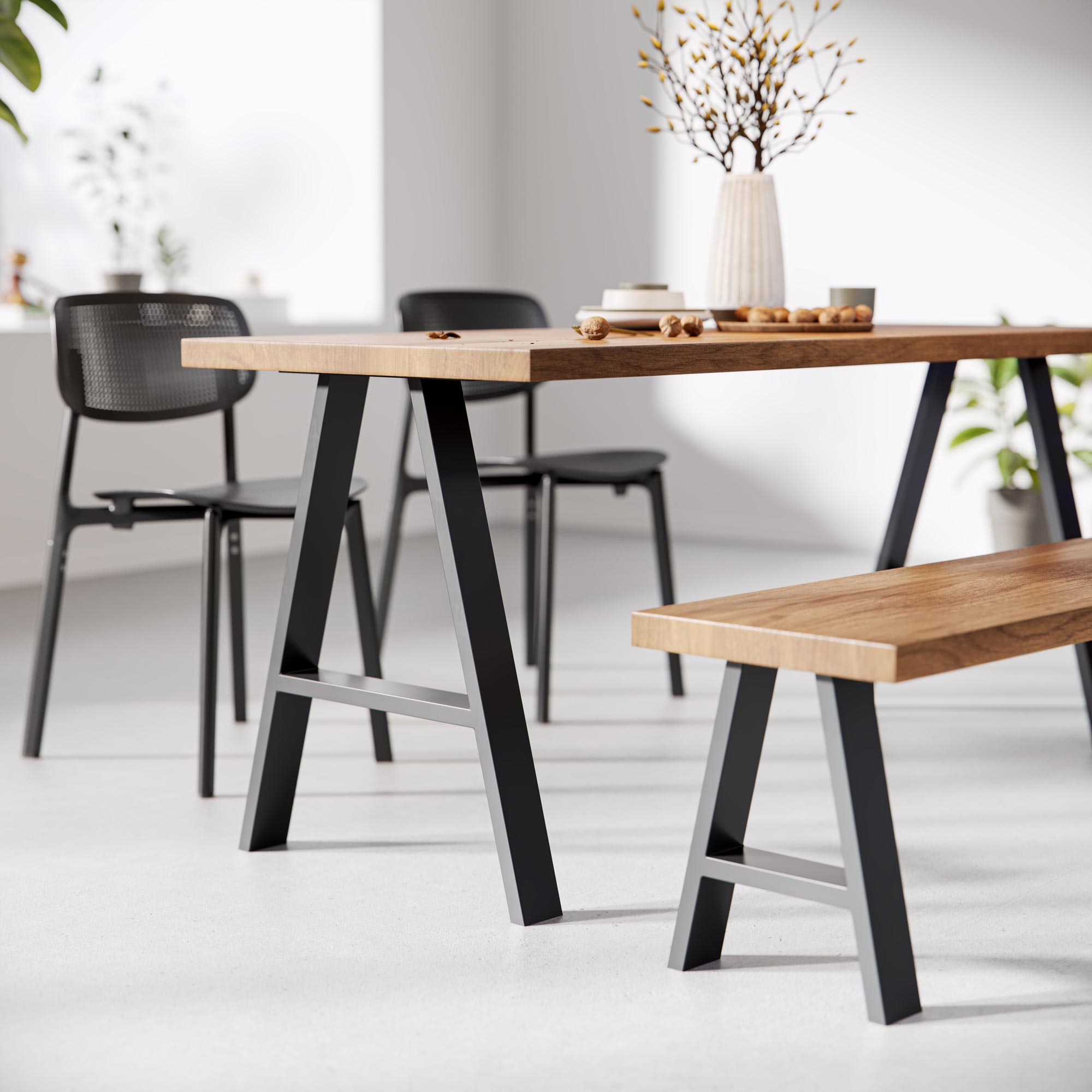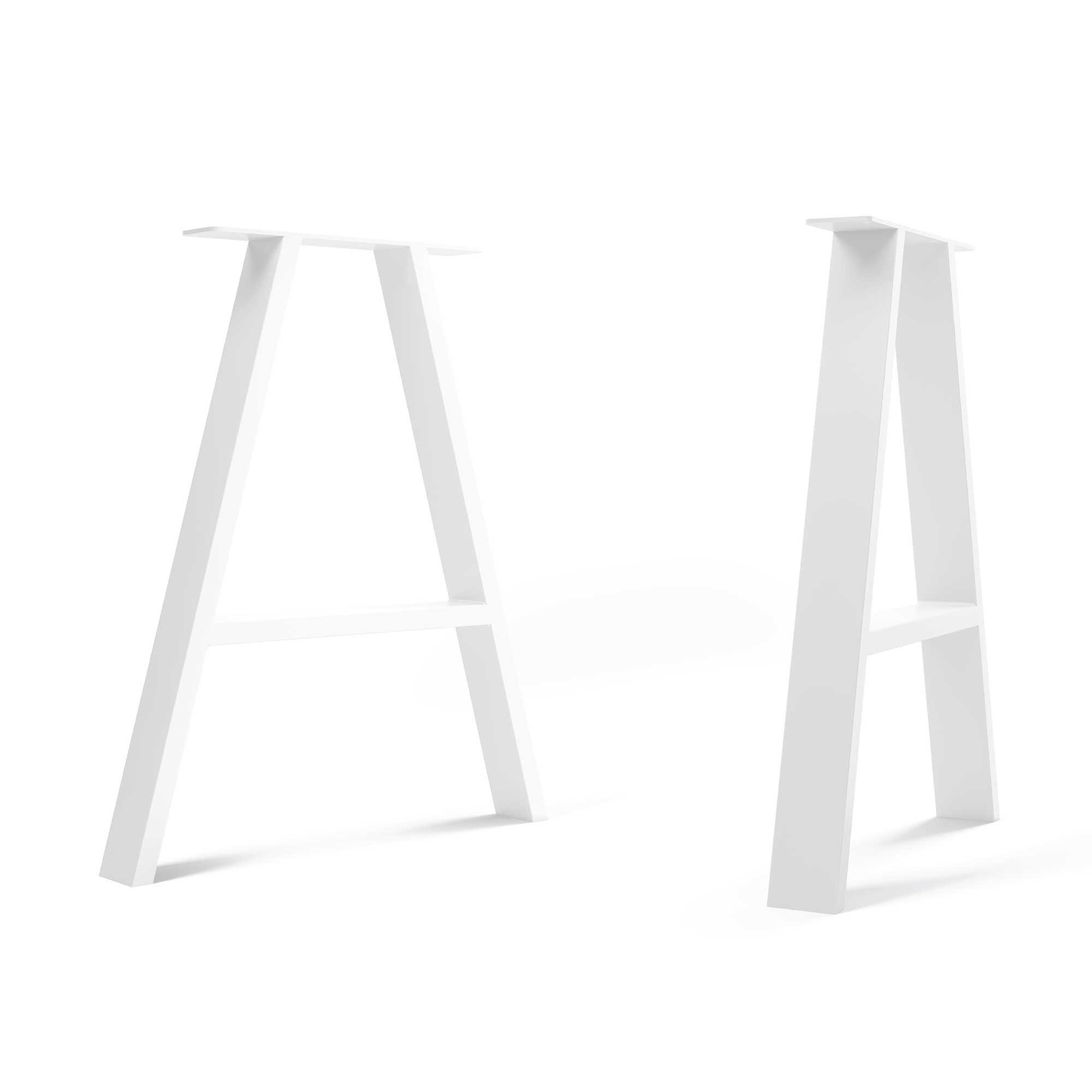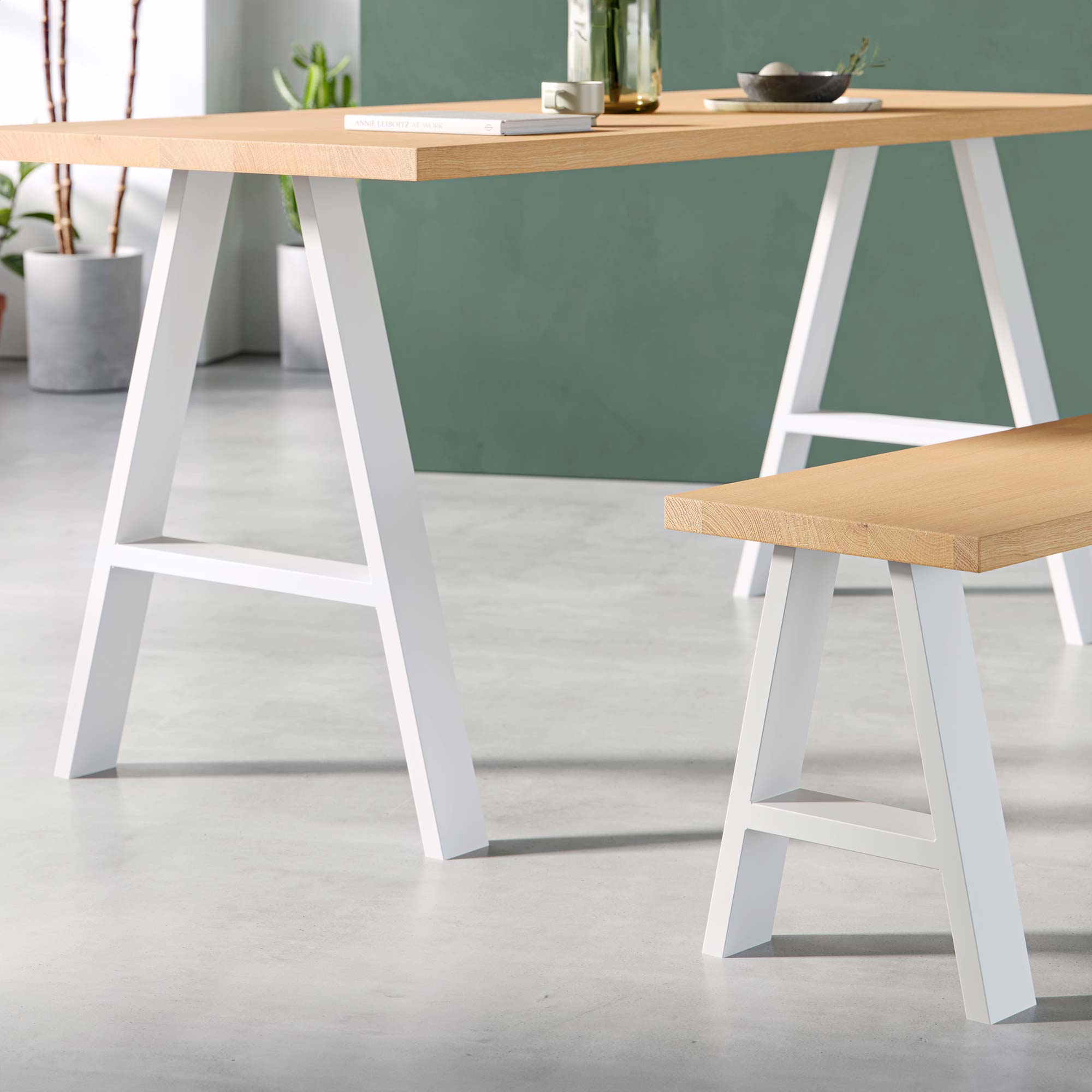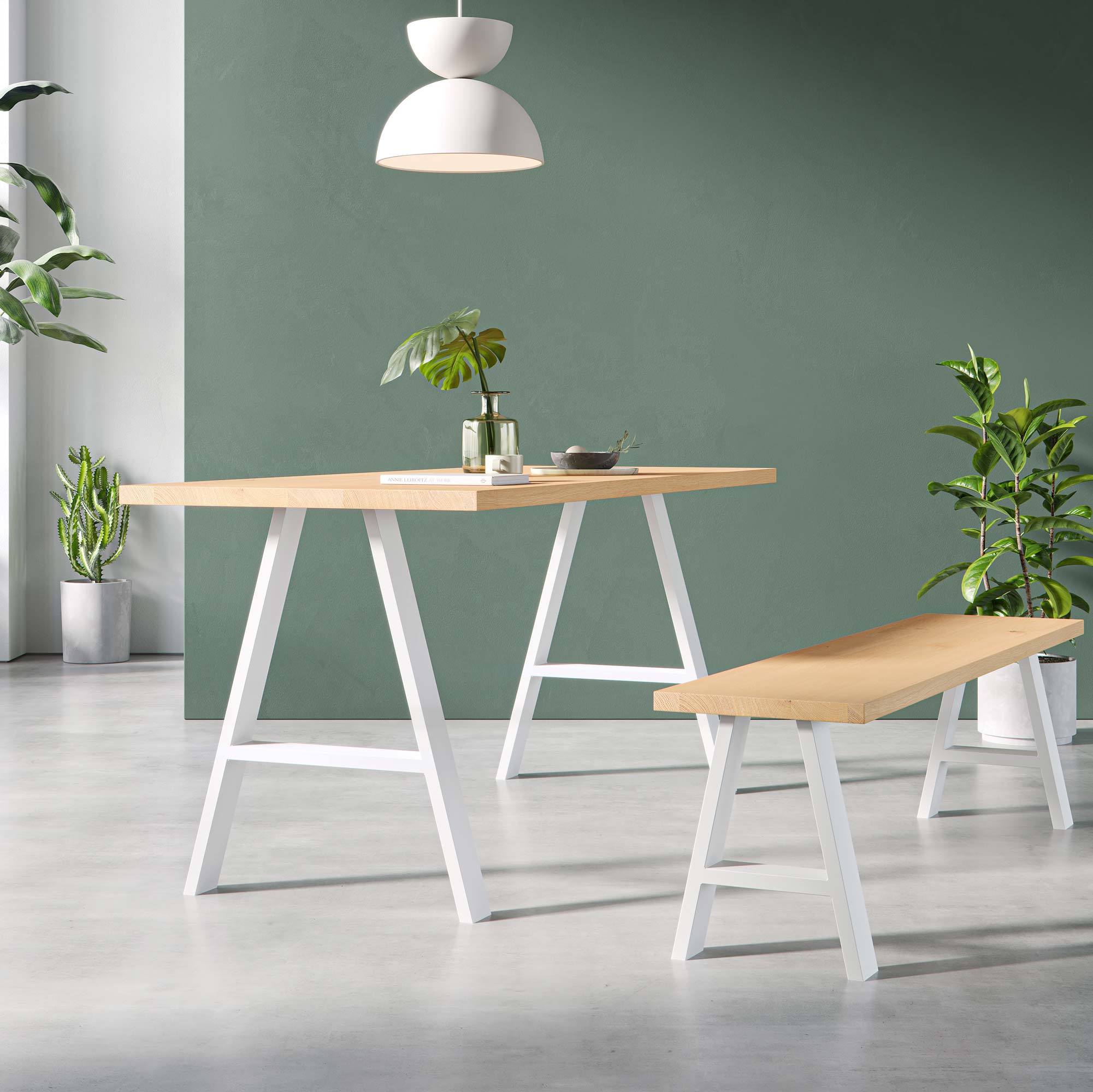 Rated 4.96/5 by 187 Happy Customers
A-Frame Industrial legs
Set of 2 legs, screws & build guide
Furniture grade steel, TIG welded
Easy DIY furniture. Just add the top!
Free UK Delivery & International Tax-Free
5-Year Warranty. 60 Day Returns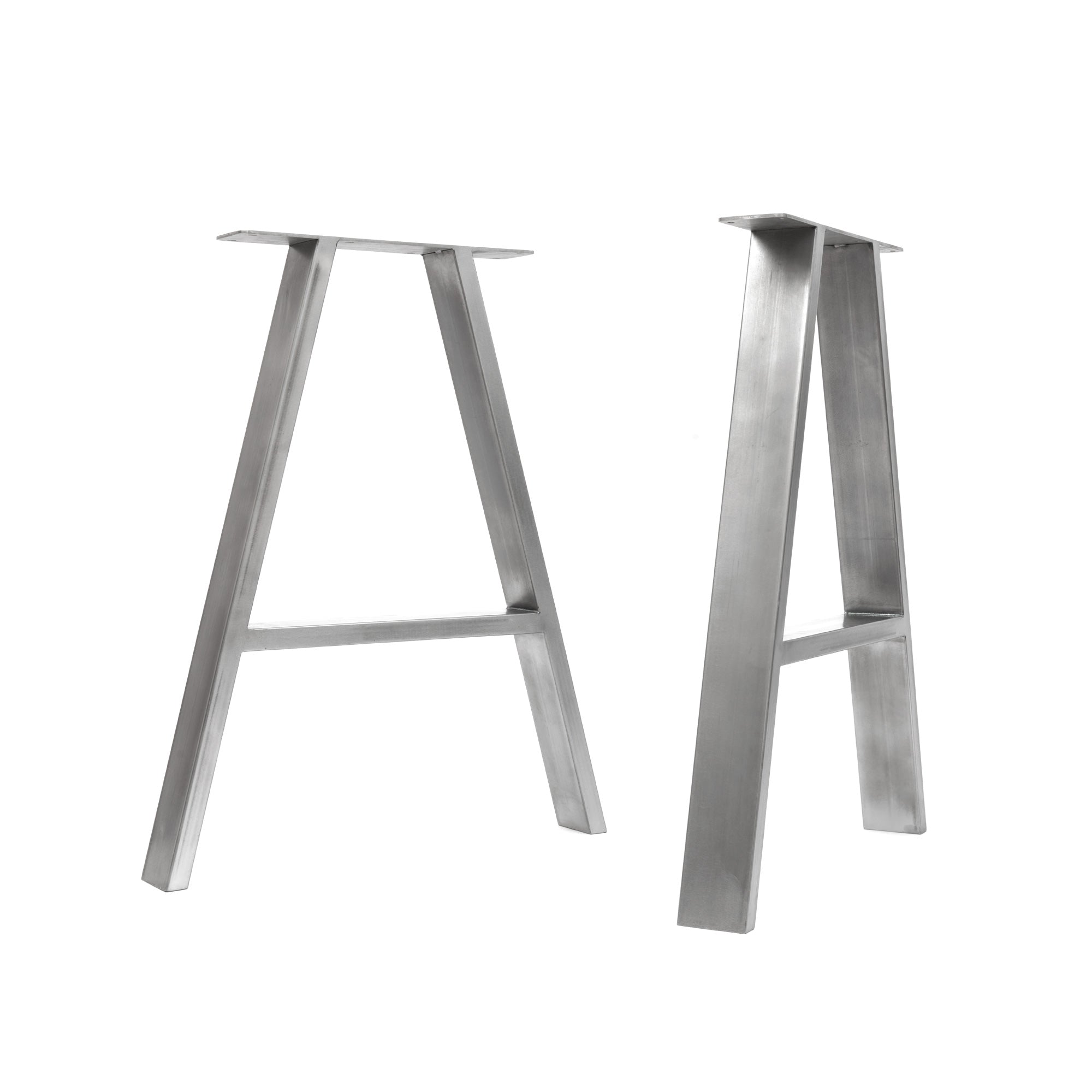 MADE FOR MAKERS: Designed specifically for DIYers, makers, and professionals. Manufactured using a combination of modern CNC techniques and traditional handmade craftsmanship, these table legs will add both stability and industrial style to any furniture project.
HEAVY-DUTY: Able to support the very heaviest projects safely and stably. Constructed from laser-cut 75mm x 25mm box section, an extra thick base plate and full TIG welding; these are rock solid! Rest assured these will hold the very heaviest tables or a bench of your entire extended family!
SUITABLE FOR ANY PROJECT: Sized to work with tables from 60cm to 150cm wide and benches from 35cm to 55cm wide. These legs are a perfect match for wood, metal, concrete or any other interesting tops you can come up with!
PROFESSIONAL FINISHES: Available in a range of powder coat finishes and a raw steel option too. All powder coats are satin finish and provide a tough protective layer. The clear powder coat results in an almost invisible protective layer. Our unique surface conditioning operation on all steel provides a beautifully clean and uniform look. Our coatings are recommended for indoor use only, for outdoor furniture we recommend choosing the raw steel option and painting them with an exterior metal paint.
RAW STEEL OPTION: 100% natural uncoated steel option available, for furniture makers who want to apply their own finish. This allows you to paint the legs however you like, or use them for industrial pieces that will rust over time. Please note these legs will rust if left untreated, even indoors.
HAPPINESS OR YOUR MONEY BACK: If you're dissatisfied for any reason with your box section legs, return them within 60 days for a no-questions-asked refund.
How strong are box section legs? Are they suitable for my project?
How do I attach my box section legs and what fixings to use?
Which legs are suitable for outdoor use?
What is your guarantee? How can I return my order?
Can I buy a pack size other than advertised?
Do you offer bulk discounts or bespoke orders?